Those sending surveys from systems that do not use dynamic variables/merge fields will not be able to gather data automatically via 1 click, but all is not lost!
Email capture tool
You are able to prompt respondents for their email addresses on your Thank you page. You will find this feature in the Data collection section of the builder.
Email addresses will be added to the survey response if a respondent provides that information.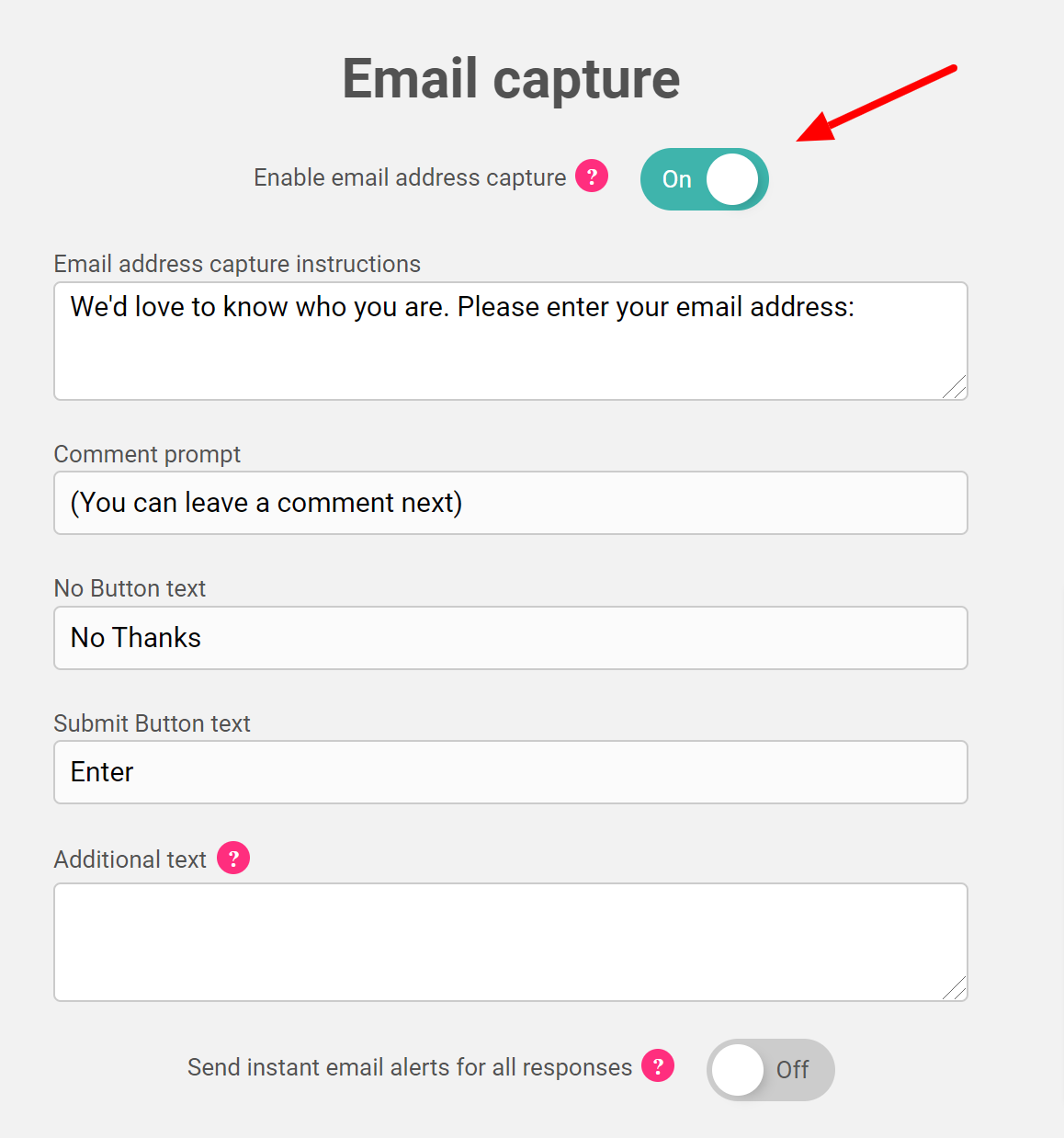 Identifying senders
You can also identify senders using Outlook, Gmail, Universal, Basic Links and Basic HTML Embedded Thermometers.
We would suggest manually adding the sender's full name into custom 1 like the below and adding any other data pieces you'd like to capture into the spare custom fields within the Data Collection section.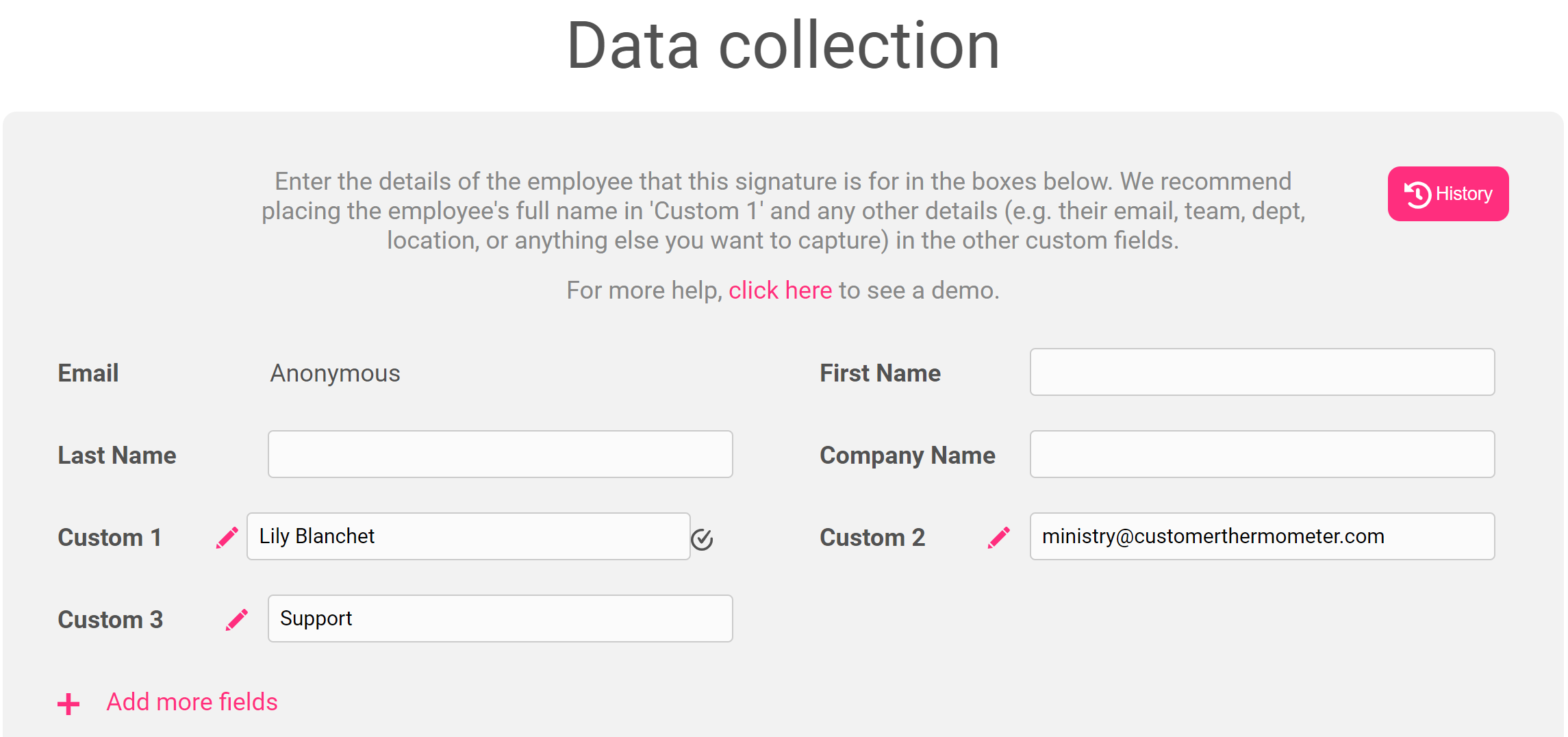 The survey produced will have the sender's details embedded within the tracking links and all responses associated with that survey will be attributed to that sender.
Have multiple senders? No problem! Just repeat the above process for each sender creating individual surveys for each person.