Issue
You are using a survey in your Exclaimer signature and have the recipient variable present in the recipient email custom field within the Thermometer.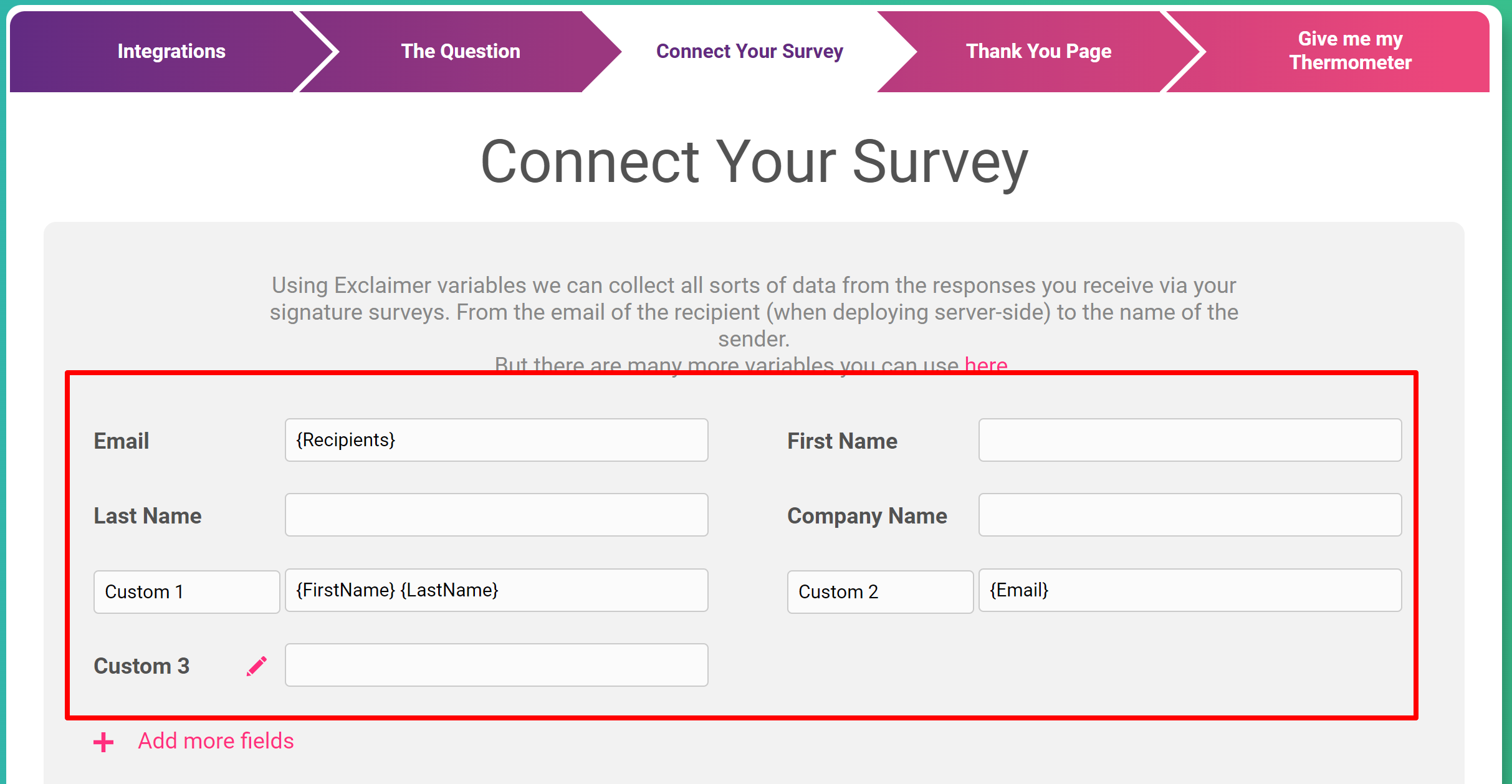 However, when a rating is received the recipient's email is not being captured.

But the sender of the email's name and email are being captured.
Resolution
The Exclaimer recipient variables will only work if you are deploying your signature server side or client side with 'Apply Recipient Settings Client-Side' feature enabled within Exclaimer.
The Exclaimer Recipient variables will also not work when sending signatures via Gmail unfortunately.