Send a survey on via Connectwise for PROJECT closure
*note older style screenshots – but the principles are the same*
Please follow me to embed your survey in a Connectwise service desk and not for project closures.
For this to work, you will need to set up a project closure workflow. Do this from the setup tables: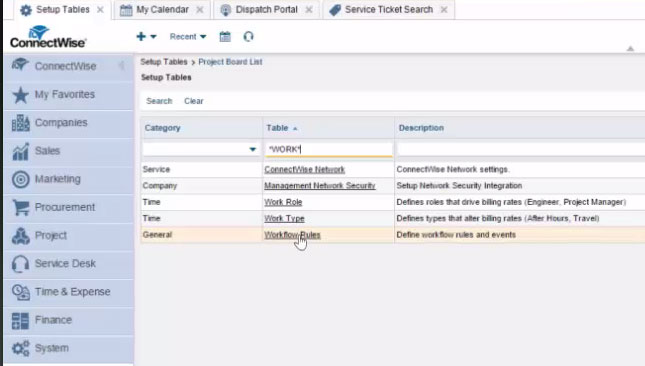 Next, define an event – Project is Closed.
Finally – define an action for the event on Project closure – in this case "Send Email".
Create the email in the template shown. When you're ready to embed your survey buttons, click the "Source" button to display and accept HTML and then paste the HTML code generated from your Customer Thermometer template (see the instructions above for more detailed information).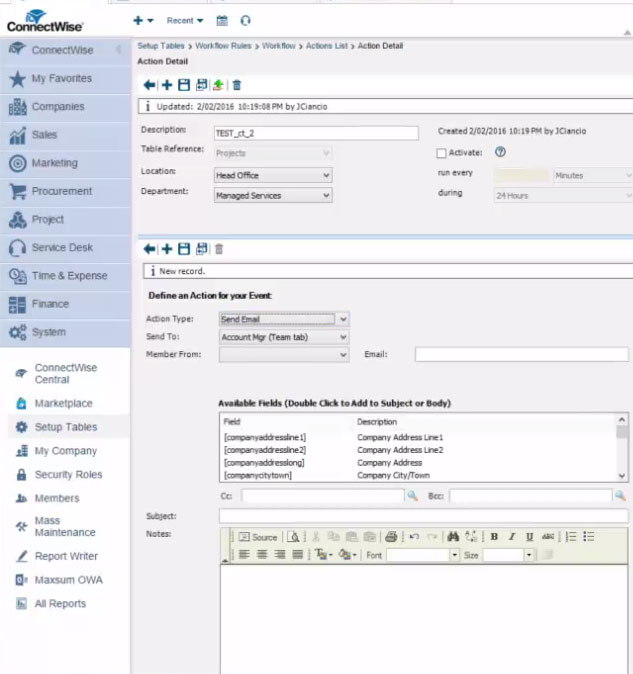 Verify that rule and your workflow is complete.