Agent View
A new experience for your Agents (senders of the survey) to view their own specific Feedback without the need to log in to the full Customer Thermometer account. Through the power of the custom field data and easy-to-use data queries, you can build a view of Feedback for a single Agent. This is an additional module to your account - for further details, contact our
Customer Success
team.
Please note this feature will incur a charge per agent view dashboard in the future however, at this moment in time the feature is still in beta. Therefore, all agent dashboards set up before its full release will be free and remain free for the lifetime of the account.

This feature will need to be enabled by a member of the Customer Thermometer Success or Support team for you.
How to set up an agent
Once your account has been set up with Agent View you can start to set up your agents and their personalised dashboards. Please note you must be a Global Admin in order to complete this.
To add your agents head to your Users tab in the Account area and then enter your agent's email, ensuring to tick the Agent box and Send invitation boxes only.

Once the agent is added you can then start customising the dashboard they'll view by clicking the magnifying glass.
We have a few report options for you to choose from including satisfaction ratings, temperature ratings, NPS, rating count, CSAT, happiness factor, and league table. You can choose four ribbon graphs and then optionally show a customised table breakdown.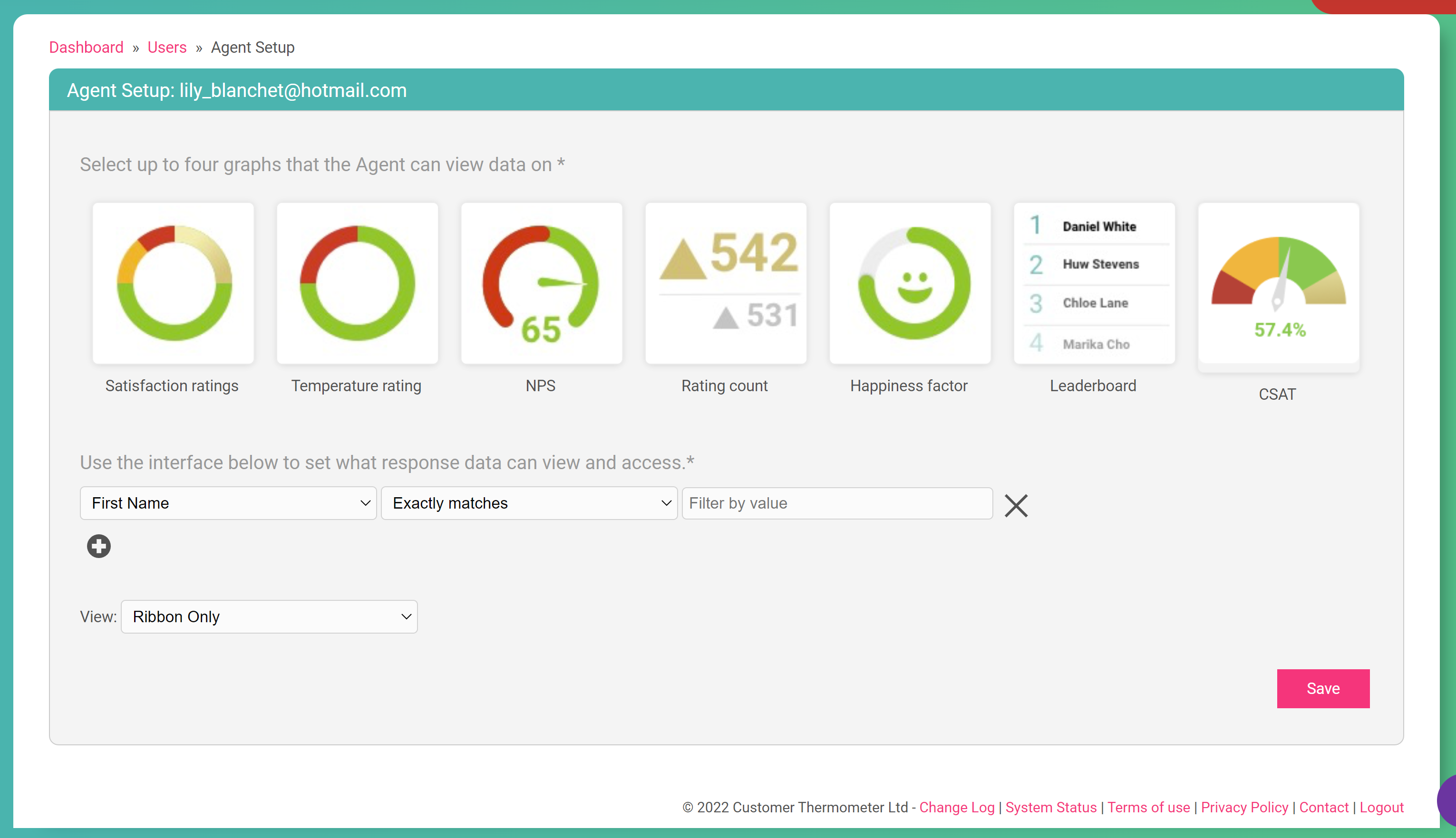 Please note our League Table Ribbon Report ranks by Temperature Rating not by the number of responses.
Below is an example of creating a dashboard for a specific agent. Please ensure you are capturing the data within your Customer Thermometer reporting that you are wanting to display in your dashboard. For example, if you are not capturing a department name in your reporting, you will not be able to create a report on a specific department.
When the agent then logs in with their own email and password they'll be taken to their own dashboard created by you. They do not have access to the main Customer Thermometer portal.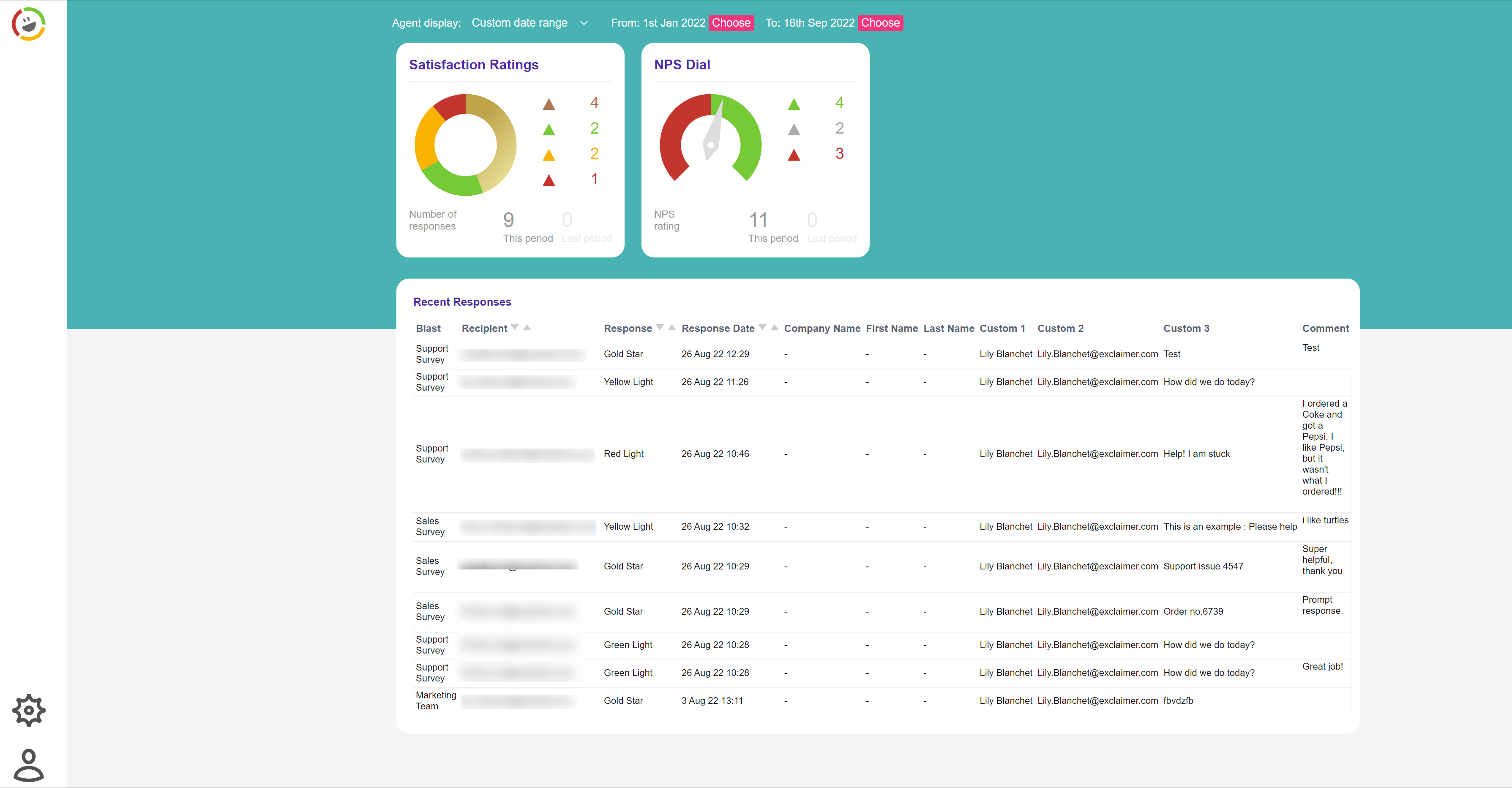 From here they can filter on date ranges to view their stats within that range.