Setting up your Android Tablet Thermometer
Once your bespoke Tablet Thermometer has been built by our team and you've received your unique URL, simply follow the instructions below.
Downloading the app
Download a kiosk app onto your Android device – we would recommend Moki.
It's a free app (up to 10 devices) with a small footprint which will install quickly. It's essentially a locked down full screen browser, perfect for displaying your Thermometer. It will need a couple of (one-time) customisations and then it'll be ready to go.
Setting up the app
Firstly, ensure your device is connected to Wifi – then launch the Moki app.
Access the settings area by swiping as shown: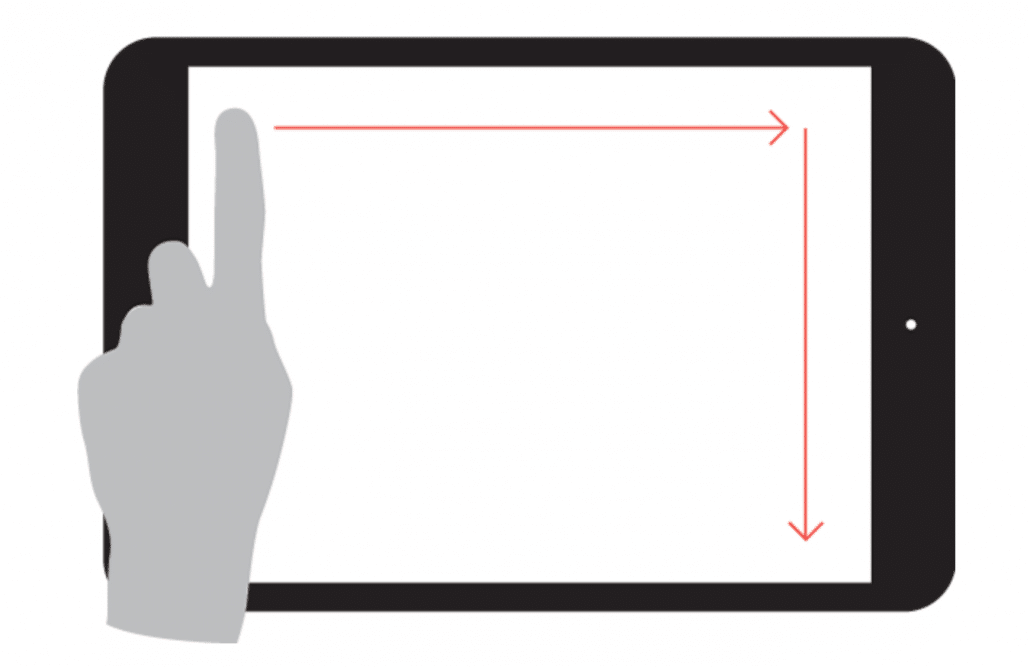 On the content tab, ensure the sliders are set as per the screenshot below:
Next, go to the Content area and add the URL of your unique Tablet Thermometer we have provided you with.
Next, on the Web browsing tab – you need to give permission for the app to allow access only to the domains we use and nothing more.
Enter the following Allowed Domains:
http://screens.customerthermometer.com
https://app.customerthermometer.com
Finally, visit the Layout tab and ensure the settings are all switched off – as per the screenshot below:
Your Tablet Thermometer will now run as designed, refreshing each time to the main screen, following a tap and whatever response confirmation has been created for you.