This is for Email Thermometers only.
If a recipient has "download images" disabled within Outlook, images in emails will not show, unless they actively right click and choose to download them:
In our experience, this is rare to see these days. If you are experiencing a problem sending into a corporate organization, there are ways around the issue.
When creating your Email Thermometer template, we've provided an HTML icon only option.
This means Thermometers will display correctly, irrespective of whether images are enabled or not.
To select this template, build your Thermometer and choose the block icon set from 'Seasonal & Other'.

These icons are not images. They are created using code.
When selecting these icons, we will disable your logo image, if you've uploaded one. Instead, the text stored in your company name field, within your account settings will be displayed:
There are no images within this template, meaning it will always display properly: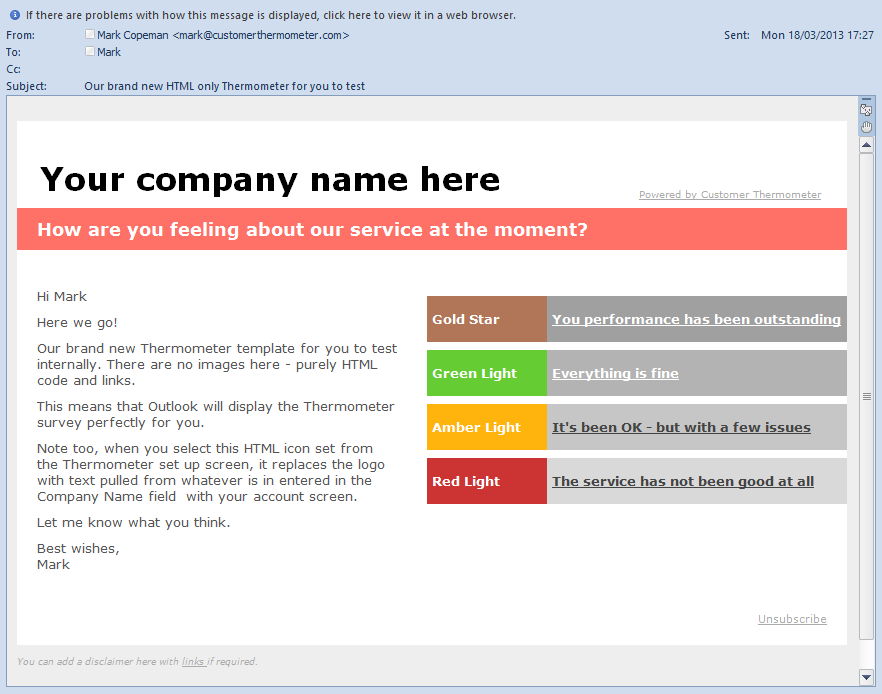 The Thermometer survey design works in exactly the same way and your uploaded logo will still display on your landing pages.