Overview
Blast Breakdown shows date, responses, CSAT and NPS results, comment stream, and world map for every survey blast.
For Email Thermometers, each Blast sent has its own Blast Breakdown report.
For Embedded Thermometers, each response recorded will show inside an open-ended Blast Breakdown report, filterable by date range.
In the Reporting area click the name of your Blast or Thermometer in pink to open up your Blast Breakdown report.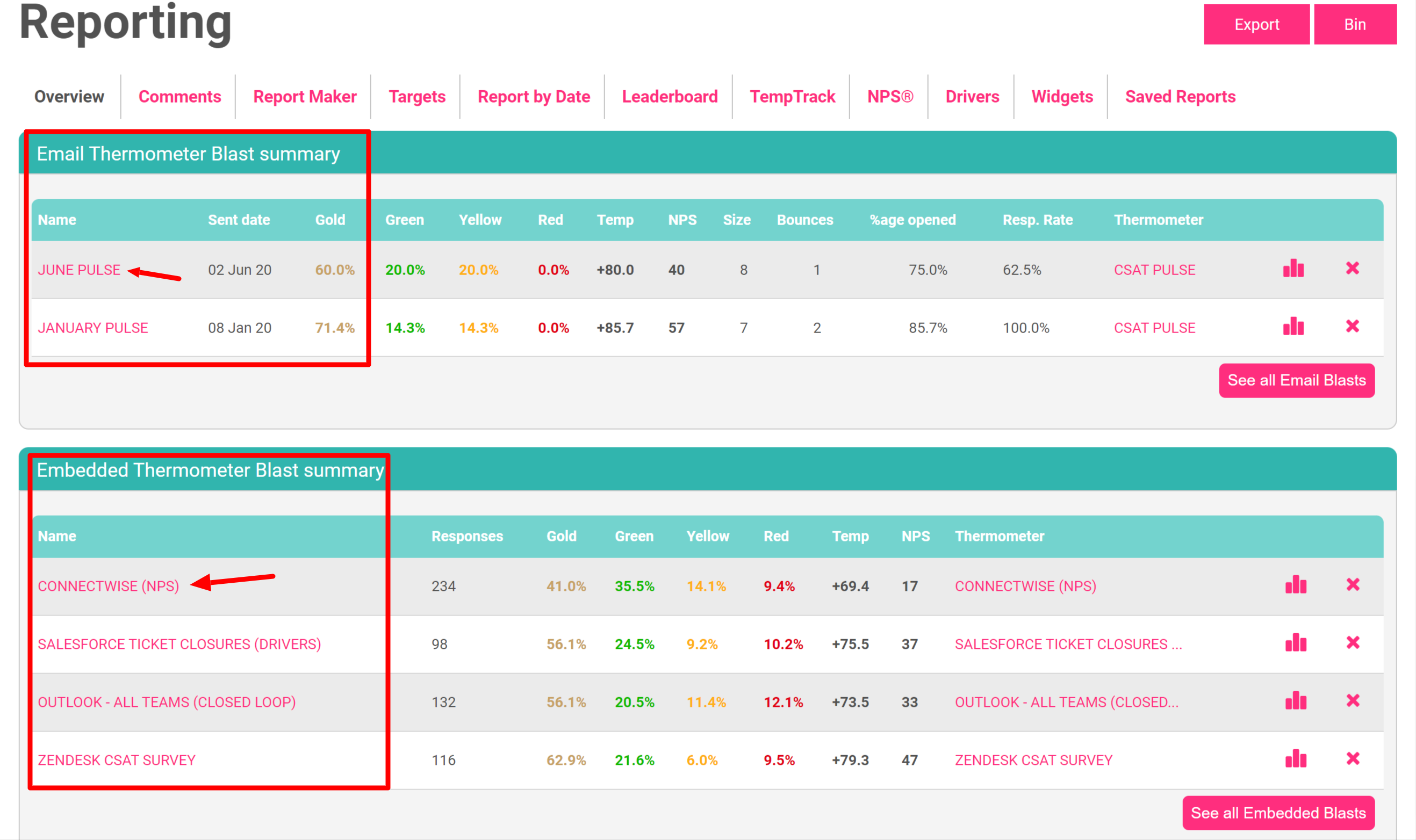 Data is displayed in multiple formats within the Blast Breakdown so that it can be seen both numerically and volumetrically. It also offers a handy export function to allow further manipulation offline if needed.
Example report below: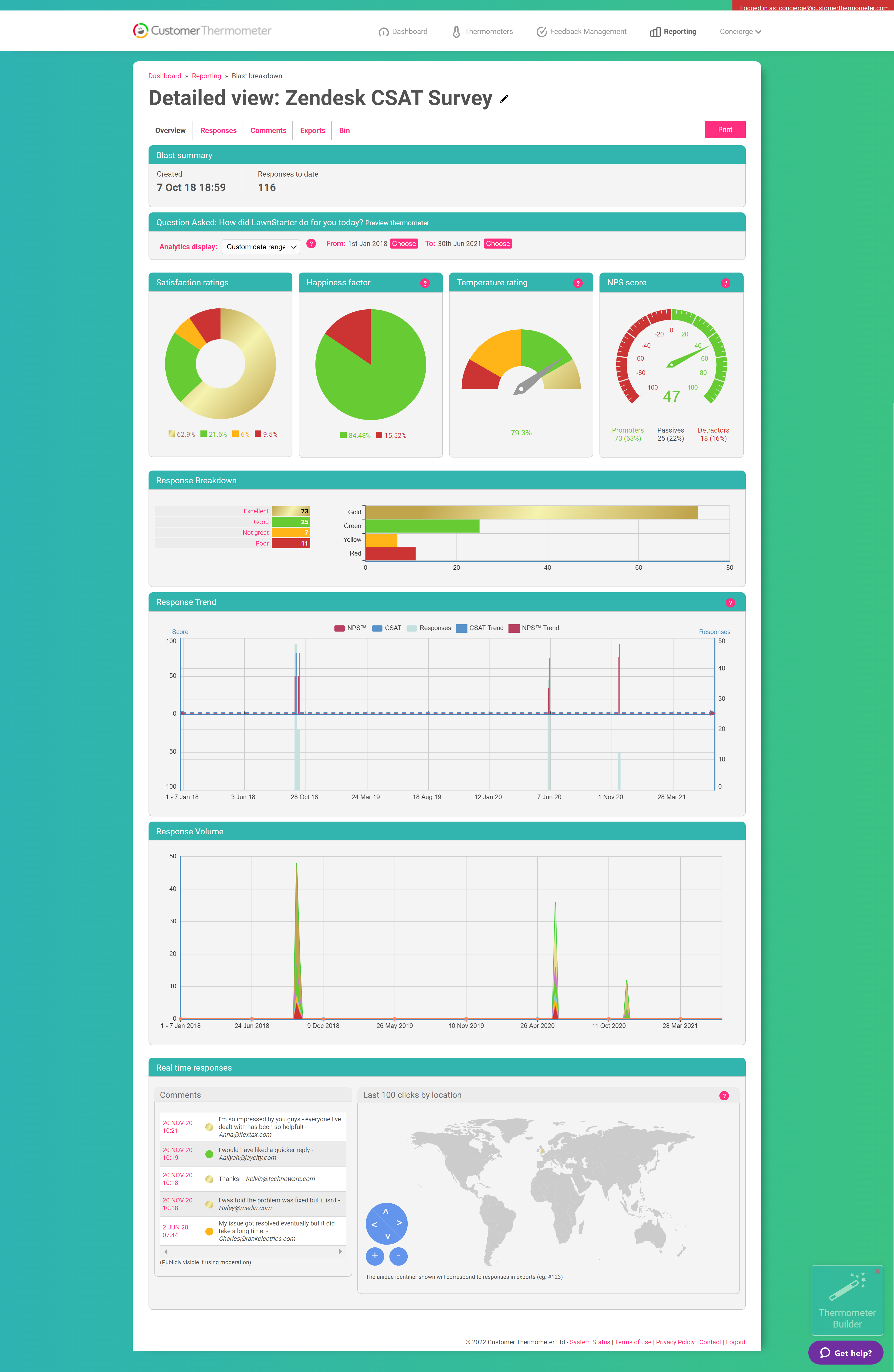 Additional tabbed reports and options
Select a tab for additional options:

The Responses tab lists every survey rating and the response date and time, along with any respondent details you are capturing up to custom 3 as well as comments (if left).
The Comments tab shows any comments for that Blast, a word cloud, comment metrics and allows you the ability to moderate comments if showing publicly via a comments widget.
The Exports tab allows you to export response data for that Blast, to CSV for further analysis.
Bin is where deleted responses are held for 30 days before being permanently deleted from the account.