You can set up instant email alerts to be sent to recipients of your choice. These can be set up per Thermometer, and you can choose to have them sent to different individuals depending on which colour response was clicked.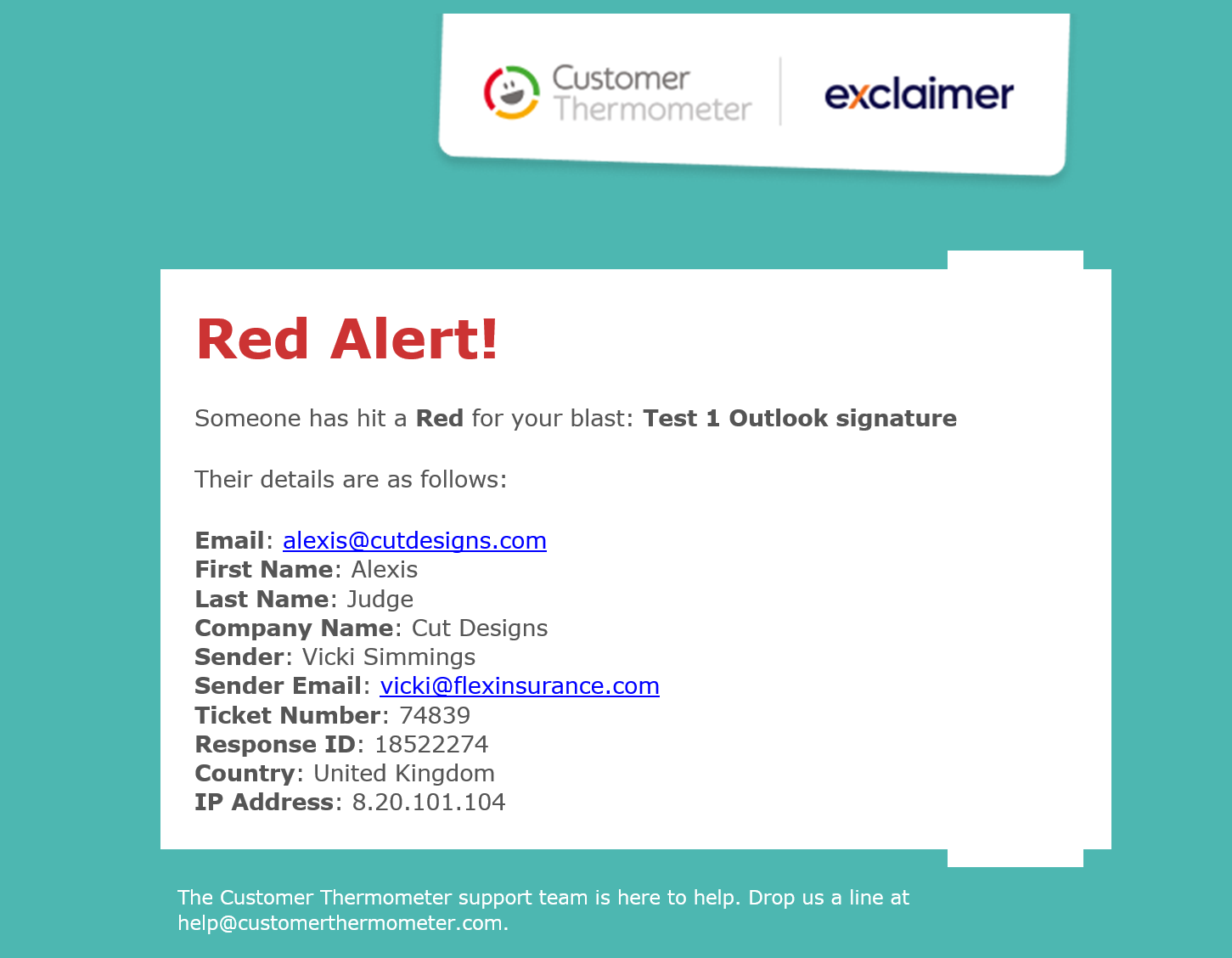 We have two types of email alerts available:
1. Rating email alerts - These are set up on the Data Collection page of your Thermometer settings and are sent as soon as a rating is submitted.
2. Comment email alerts - these are set up in the Comments section of the Landing Page Design area in your Thermometer settings and are sent as soon as a comment is submitted.
To confirm these are two separate alerts to set up.
Email alerts for ratings
To enable email rating alerts, go to "Thermometers" > select your Thermometer and skip to the 'Connect your Survey' page.

Scroll down to "Response Options" where you'll see your email alert notification settings.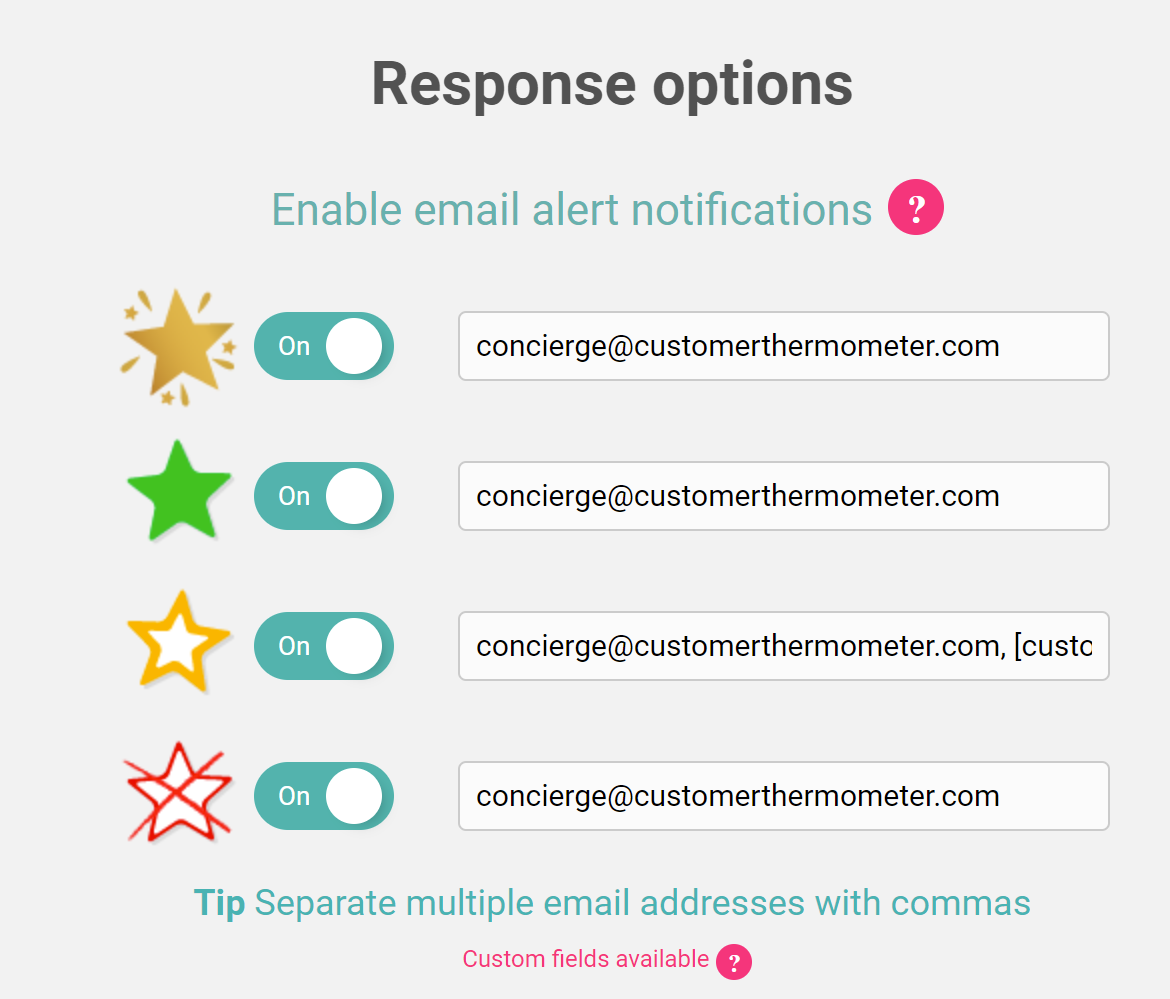 Select the rating type that you would like to receive alerts for by switching the slider to 'On' and then enter the appropriate email address(es) of where you would like the alerts to be sent.
If you are using Outlook or Gmail Thermometers please scroll down to the 'How do alerts work for Outlook / Gmail signatures?' section below.