Overview
Each Thermometer's set of responses feed into its own "Blast Report" within your reporting area, allowing you to separate out different types of feedback.
Think of each Blast as an envelope that holds specific sets of responses.
A Blast Report is automatically created when an Email Thermometer is sent to a List of recipients.
We call the process of sending Email Thermometers "sending a Blast".


How to send an Email Thermometer Blast
Once you've created an Email Thermometer template and created your List, you're ready to marry the two together and send a Blast to the recipients within that List.
Firstly, click on your Thermometer within the Thermometers tab and you'll be provided with three options. Please select 'Sending Blast'.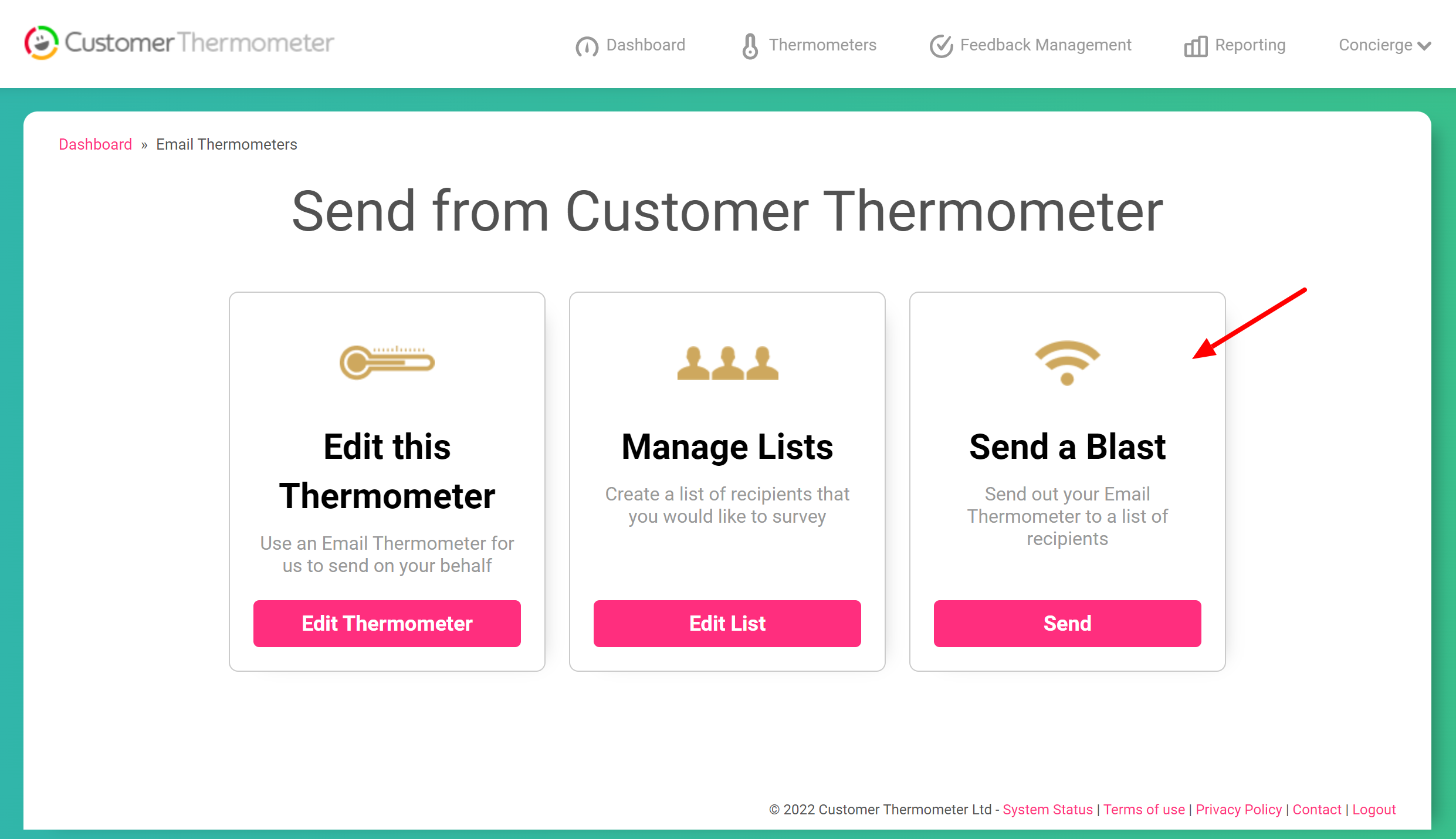 In the first two boxes, you'll see a drop-down list of all your active Thermometers and Lists.
Note: If a list or template has been archived, you will not see it in these menus.
If you're missing an item – go back to the archive sections and "return them to the active List".