This guidance is for Email Thermometers only.
What is a Thank you page?
It's time to get those Thank you pages looking beautiful! The thank you page is what the recipient will see after a rating has been selected. It gives the recipient the opportunity to leave additional feedback on their initial rating and also confirms the response has been submitted.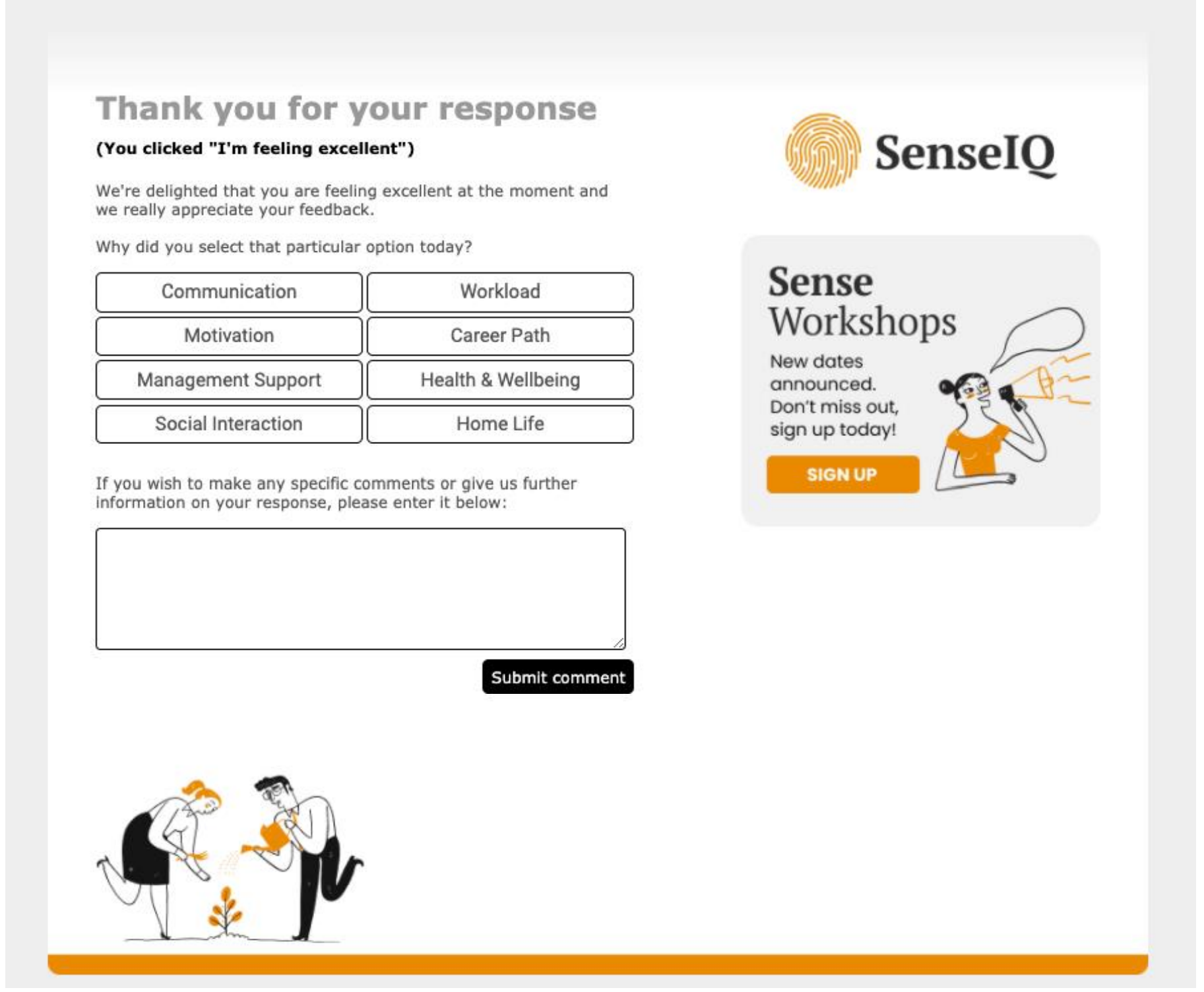 There are 4 landing pages per Thermometer (one for each possible rating.)
Each landing page can be previewed using the buttons at the top of your landing page set-up tab (this does not register as a response):