What are Saved Reports?
Our Saved Reports tool gives you the ability to save a TempTrack, Leaderboard or Report by Date report within your reporting area.
Where can I find them?
Head to Reporting in the top right > Saved Reports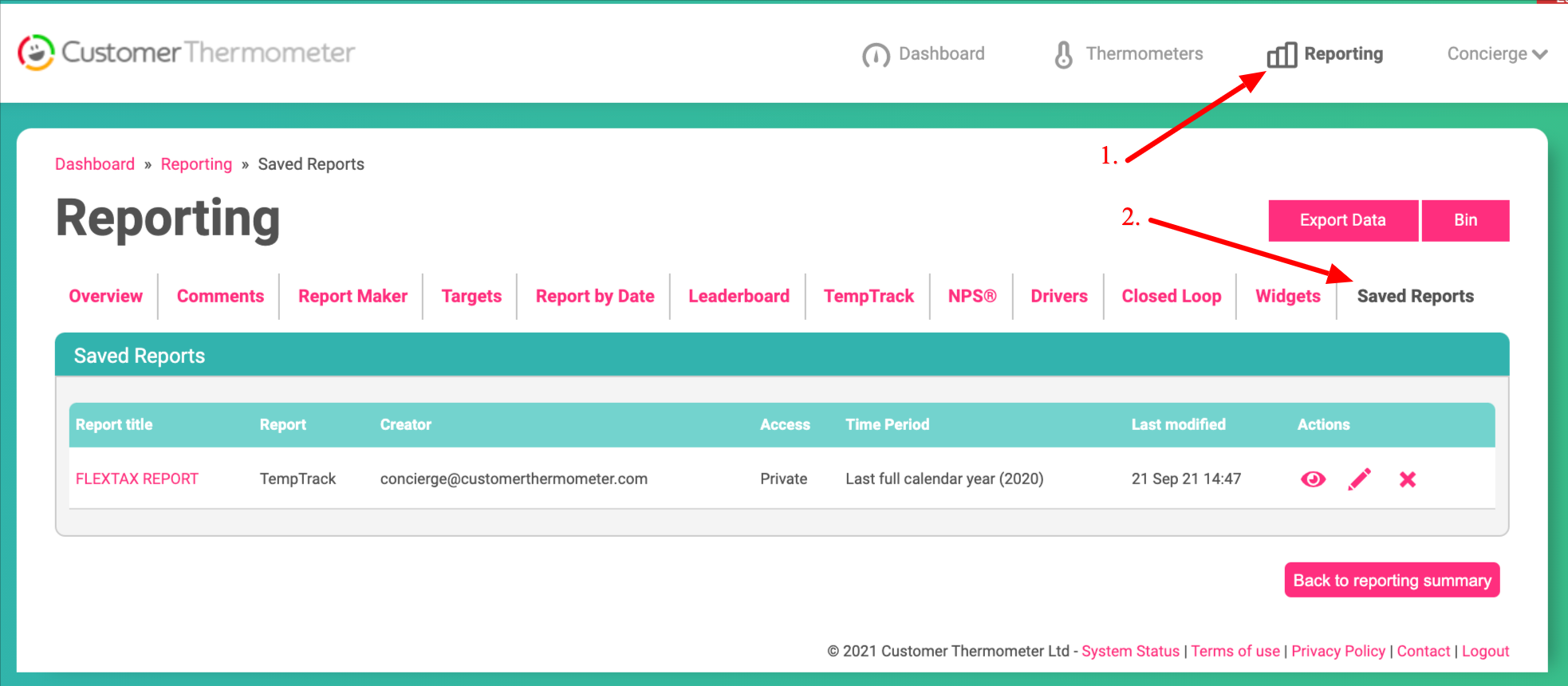 After your reports have been saved they will display in the Saved Reports section of the reporting area.
How can I save a report?
You can save a report for a TempTrack search, Leaderboard report or Report by Date report.
In the right-hand corner of each of these reporting tools, you'll see the Save Report button asking whether you want to save the report configuration. Here's an example for the LeaderBoard report:

When you click 'Save report configuration' you will be asked to name and select criteria for your report.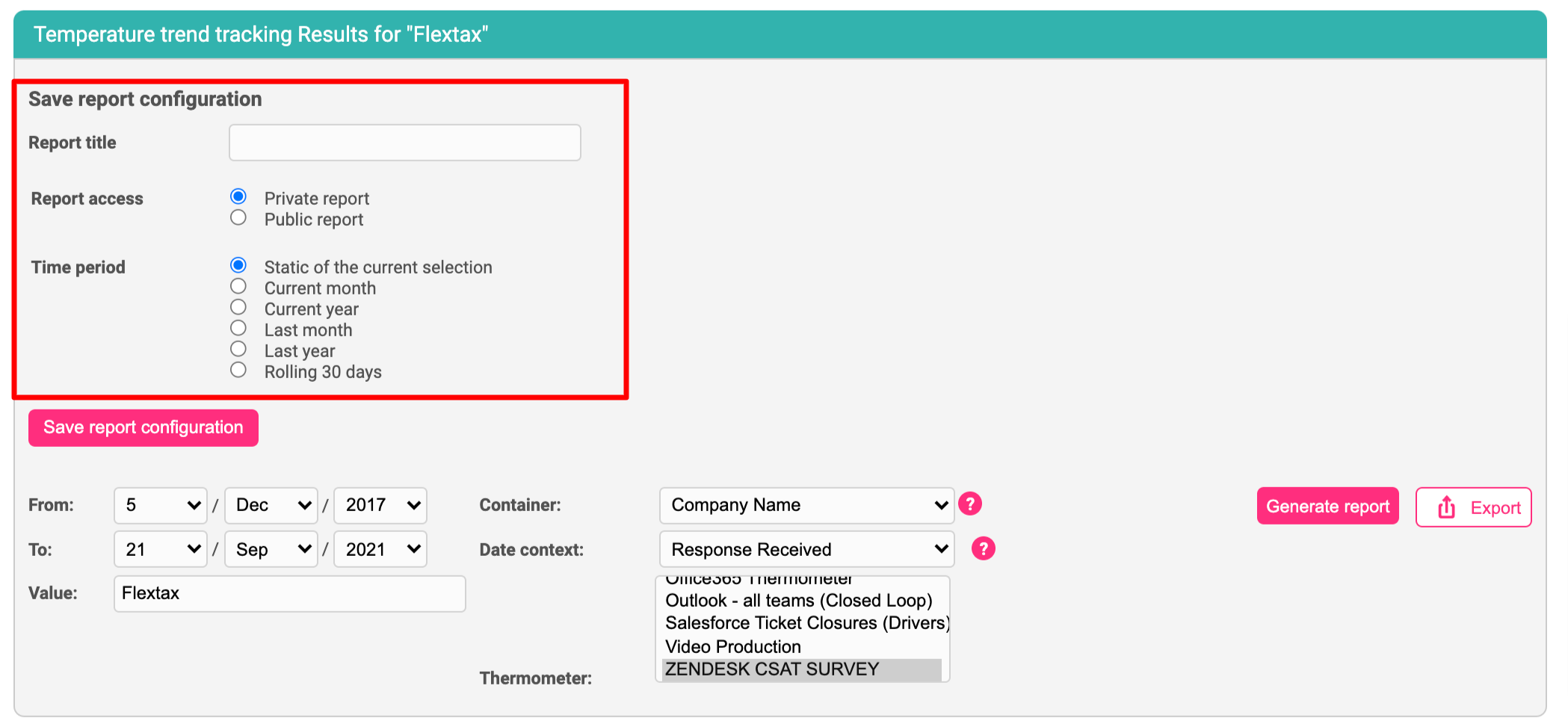 Private view - Only the report creator can view.
Public view - All users with access to the account reporting area can view.
Time Period - You can select a time period for the report to reflect when viewed. This will update itself automatically.
Below is an example of a TempTrack Saved Report being created:
Viewing a saved a report
Head to Reporting > Saved Reports. Any reports you've saved will be stored here.
You'll see the title, the type of report, who created it, the access, the time period it's set to display and when it was last modified.

1. To edit your Saved Report title
2. Delete your Saved Report
3. View your Saved Report. You can also edit your Saved Report configurations from here.
Learn more about your magical Reporting Area here!