Customer Thermometer's real-time results widgets allow you to publish (anonymous) statistics about your survey responses via internal or external websites.
Widget customization options
To find your widgets go to Reporting > Widgets tab.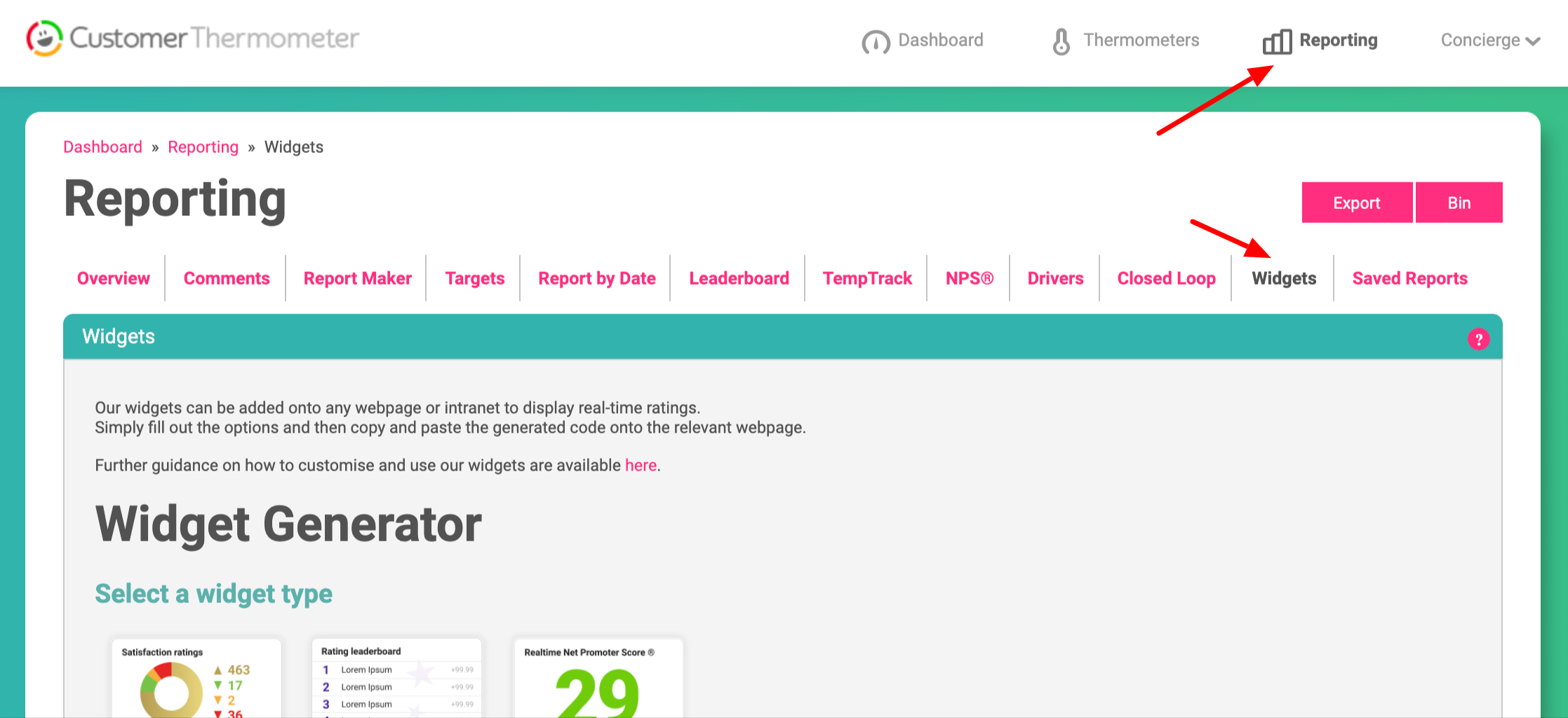 This will take you to your Widget Generator.
You'll see we have a bounty of widgets for you to choose from and customise. Each widget will have its own modification settings where you can choose what data the widget displays.
Most will allow you to pick:
Title - Name your widget
Dataset - Choose from all data, specific Thermometers or specific Blasts
Blasts/Thermometer - Appears if a specific Thermometer or Blast is chosen. You can select one or multiple.
Constraint - Choose whether the data included is by date range or by x amount of responses.
Responses/Date Range - Add the number of responses or date range.
Filter your data - Here you can choose to filter on a specific data piece such as company, department or any other data point you are capturing in your custom fields.
Text colour - Pick your text colour.
Border - Choose whether you'd like a border or not.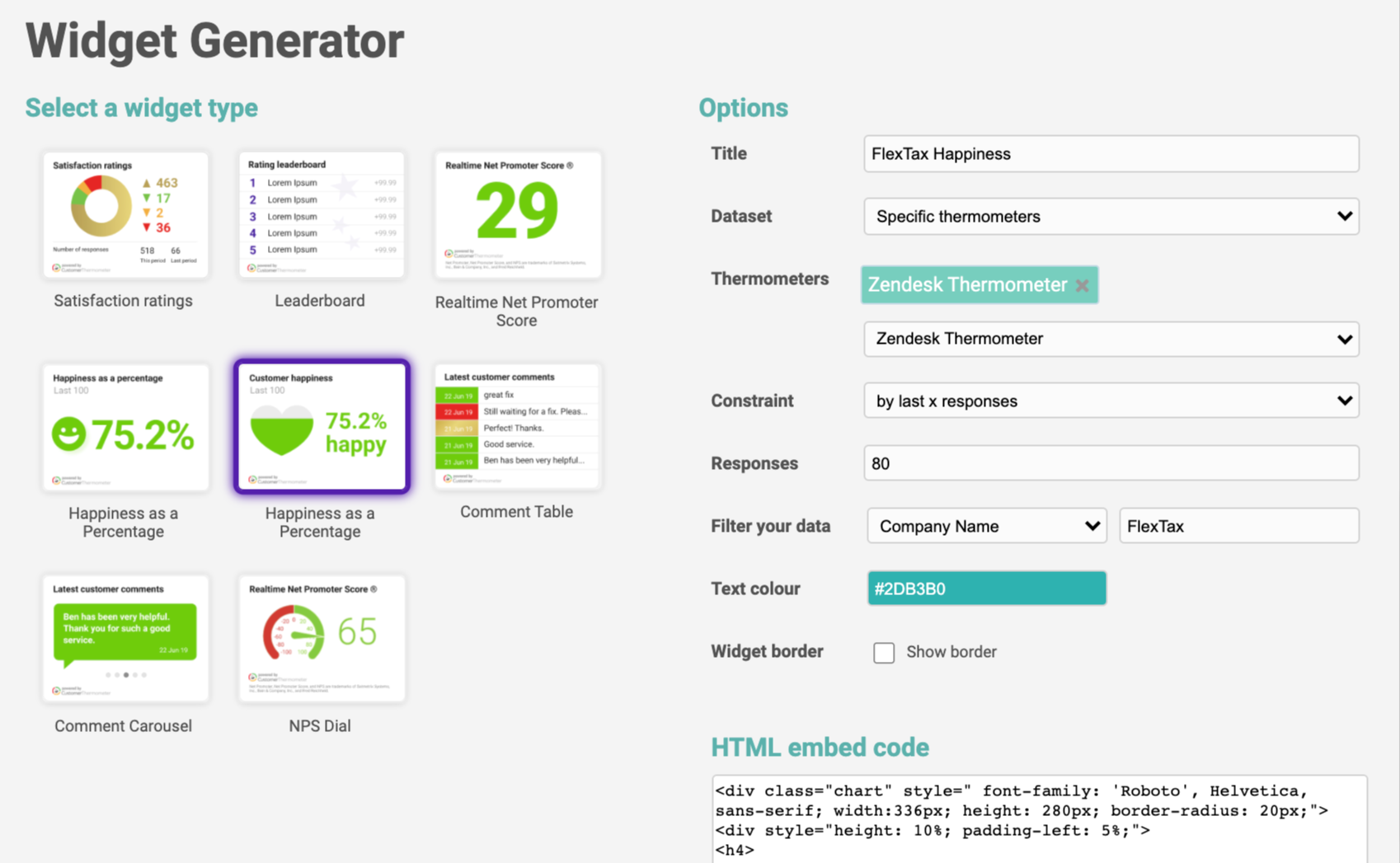 Once you've selected your modifications, you can then copy the HTML embed code and paste it into your internal or external webpages.
Any changes you make within the app to an existing widget you've created must be replaced with newly generated widget HTML.
Widgets available
Happiness as a percentage
NPS Dial
Comment carousel
Comment table
Satisfaction ratings
Leaderboard
Realtime Net Promoter Score
Please note you can moderate comments for the comment widgets.