I'm afraid you cannot identify recipients automatically using Outlook or Gmail signatures via a single click.
This is a limitation of Microsoft Outlook (and Gmail) signatures. They do not allow footers to be "dynamic" and therefore it's not possible for email recipient information to be passed through to us. Similarly, those sending surveys from systems that do not use dynamic variables/merge fields will also not be able to gather data automatically, but all is not lost!
Email capture tool
You are able to prompt respondents for their email addresses on your Thank you page. You will find this feature in the Data collection section of the builder.
Email addresses will be added to the survey response if a respondent provides that information. If they don't, you will still receive an anonymous response and any comment left.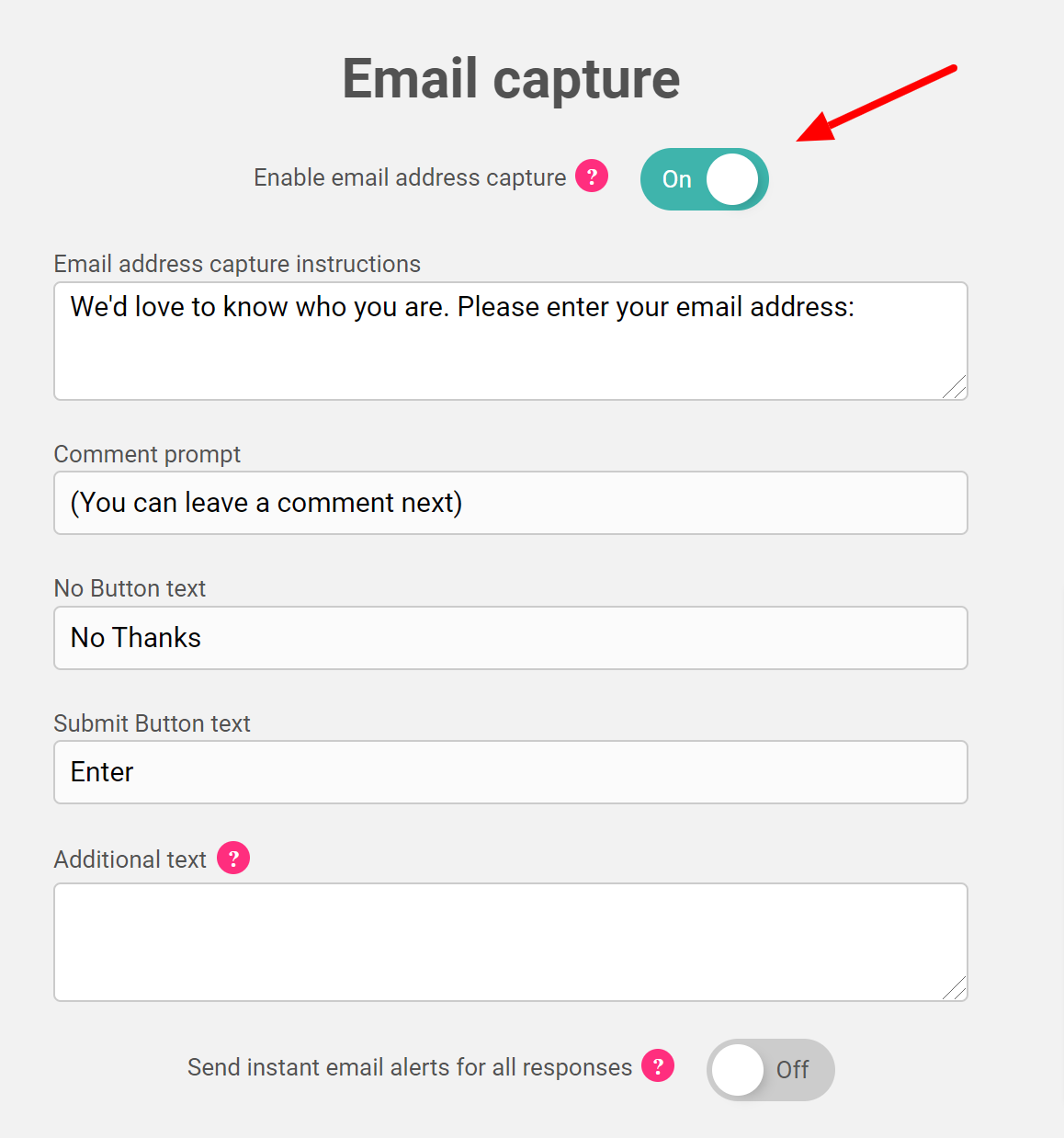 Use our partner, Exclaimer
With on-premise MS Exchange and Office365, it is also possible to use a tool called Exclaimer, which manages signatures for all, at a server level.
Used in conjunction with Exclaimer, it's possible to identify recipients from the initial click, without prompting for an email address.
Find out more about our Exclaimer partnership.


Identifying senders
You can also identify senders using Outlook and Gmail signatures.
We would suggest manually adding the sender's full name into custom 1 like the below and adding any other data pieces you'd like to capture into the spare custom fields within the Data Collection section.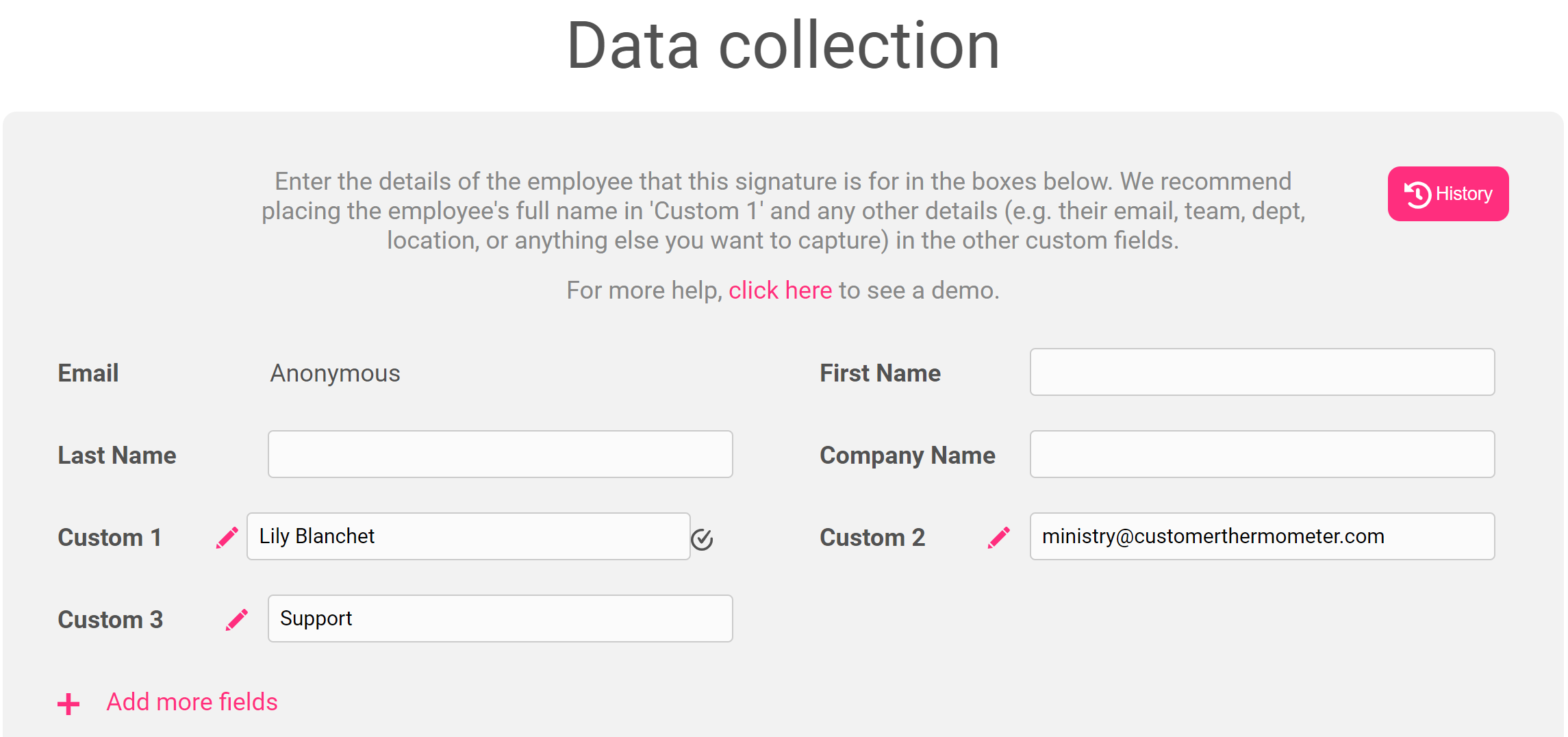 The survey produced will have the sender's details embedded within the tracking links and all responses associated with that survey will be attributed to that sender.
Have multiple senders? No problem! Just repeat the above process for each sender creating individual surveys for each person.
See the below: