Overview
You can choose to enable simple daily or weekly email reports, showing the number of responses by rating type received during that period.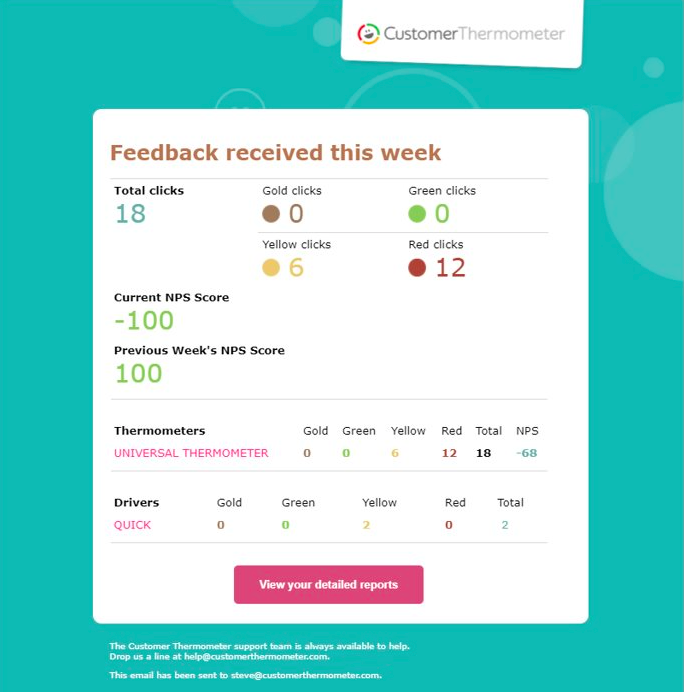 Set-up
To set up your email reports, go to the drop-down in the top right > 'Settings' and select the 'Email Reports' tab: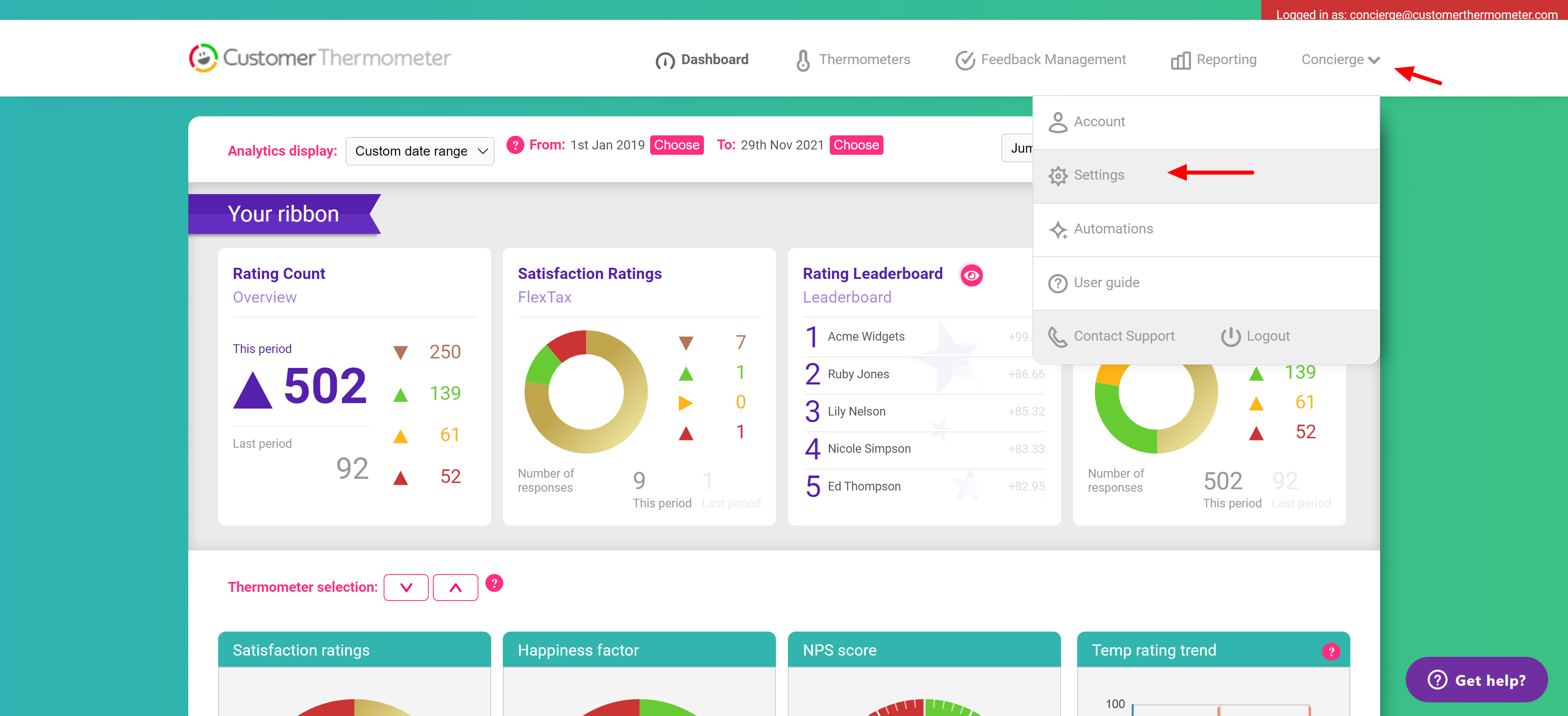 Enter your email address.
Tick whether you would like to receive daily and/or weekly reports:
Click "Save Reporting Preferences".
Daily reports are sent at midnight (UTC).
Weekly reports are sent on Saturday night at midnight (UTC).