If your system isn't listed on our integrations menu, do not fear as it's likely that we can still get Customer Thermometer and your system working nicely together.
Our survey is, essentially, a block of HTML code that contains 4 unique links attached to icons or four icons and basic links. All we need the 3rd party system to be able to do is accept HTML or images and basic links in their email templates/signatures to integrate.

Our universal Thermometer generates both basic HTML and images and links so you can choose the best way to embed your survey into your system.
Create your Universal Embedded Thermometer
Once logged in to Customer Thermometer head to Thermometers > Add new Thermometer > Marketing > Select Universal Thermometer (cogs image).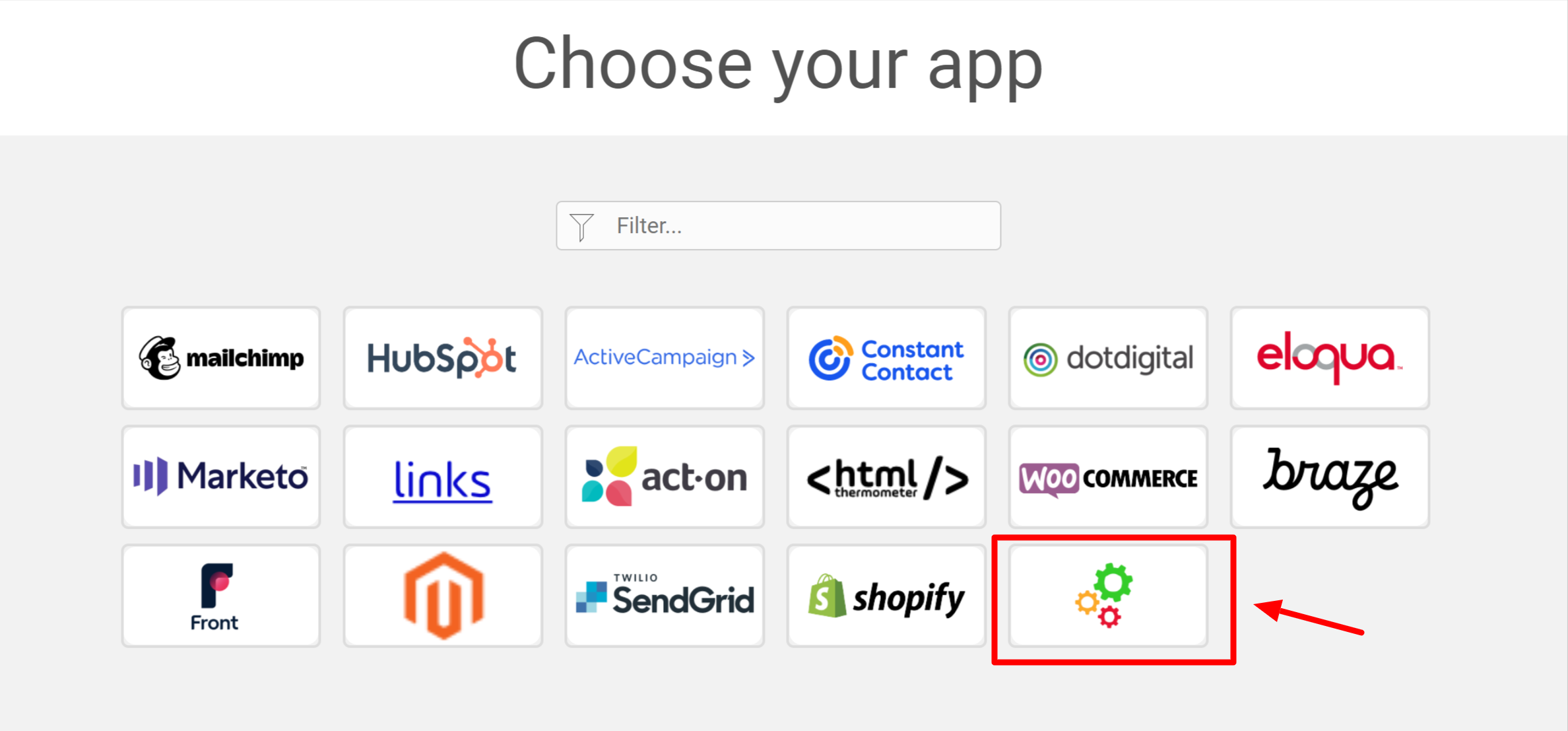 This will then open up your Thermometer Builder where you can create your survey and thank you pages.
The Question
This section of the builder is where you can choose the design of your survey including naming your Thermometer, adding your question and selecting your survey icons or uploading your own bespoke icons. The below video will demo all the customization which can be achieved in this section.
Connect your survey
In order for identifiable data about your recipients and senders to display within your reporting area, you first need to capture it. This would be done at the point that the email is sent, by including merge fields/variables from your system sending the survey within the Thermometer code. You will need to locate the right variables that match the data you want to pull - if you are having difficulties please contact our support team.
Once you've chosen your variables place them within the custom fields shown below: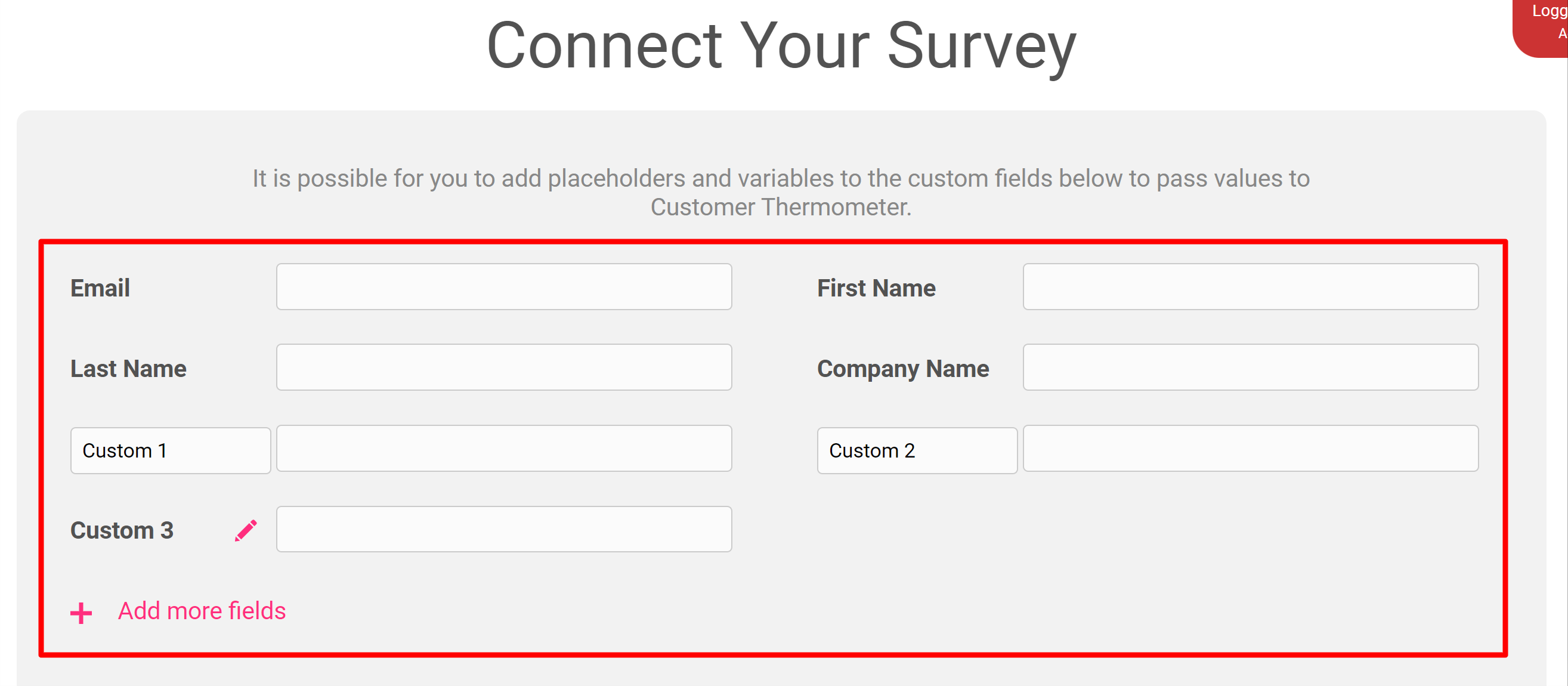 If your system sending the survey does not have dynamic variables or placeholders, follow our guidance here to see how you can still collect relevant data.
Thank you page
It's time to get those Thank you pages looking beautiful!
See below for a step by step walkthrough:
Embedding your survey into your system
On the Give me my Thermometer section you'll be provided with basic HTML you can copy using the 'Copy to clipboard' button or highlighting and copying the survey to paste into your system.
You can choose the option which best fits your system.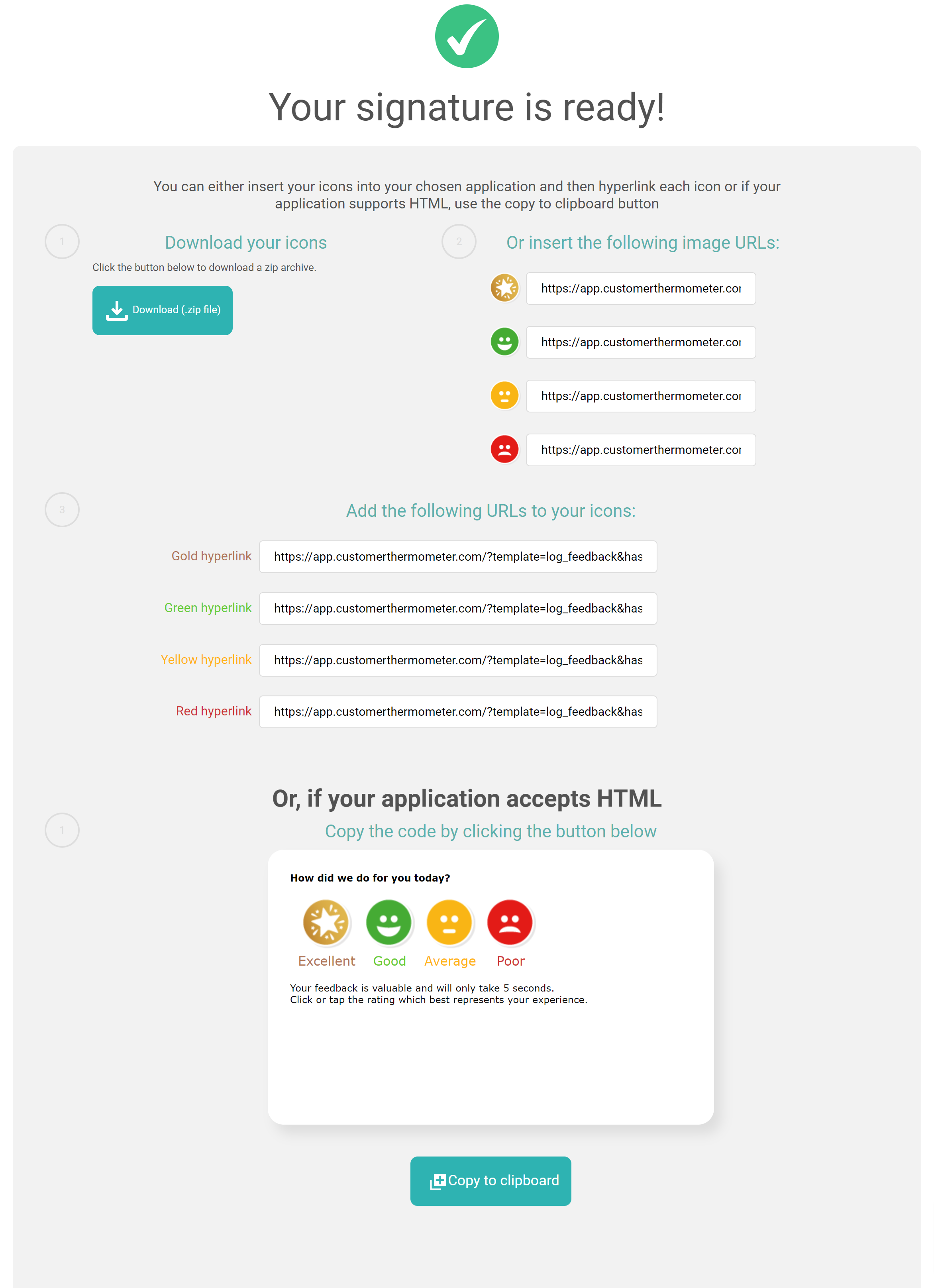 Once your survey has been embedded within your system, you'll then be able to start collecting feedback within the reporting area of your Customer Thermometer account.