Create your Mac Mail Embedded Thermometer
Create a new Embedded Thermometer.
Choose "Basic Links" from the Embedded Thermometer type drop down box.
Generate your embed code
Click the Generate embed code button. You will see a window popup.
Save each icon to your Mac's desktop or folder:
Next, add the sender details into custom 1 below as shown, do not add a space in between the first and last name – we will add this later. You can also add the sender's email address in custom 2 if you wish, plus any other information you'd like to see next to each response in your reporting in any of the spare custom fields, e.g. the sender's team name or department, location, etc.
Click the pink "Generate Hyperlinks" button.

Creating Mac Mail Thermometer signatures
Launch Mail. Select preferences > signatures: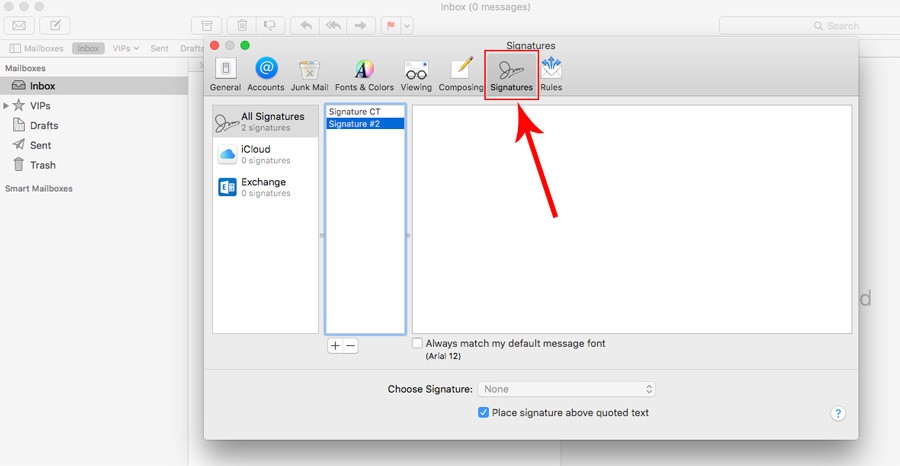 Select the account you would like the add a signature to
Click "+" to add a new signature to that account
Rename your signature
Enter your signature's text:
Drag your first icon from your folder / desktop on to your signature:
With the image highlighted, go to Edit > Add Link…
Copy the appropriate tracking link from the Customer Thermometer popup:
You'll want to add an '%20' in between the first and last name to create a space between them when inserting each link. Then click 'Ok'.
Repeat for the remaining 3 icons until you have built up your Thermometer signature.
Once the signature is built, close the window.


Final steps
Once you've embedded your Thermometer into your Mac Mail signature, you'll need to finalize your landing pages. You can enable an email capture field, add a comment field, upload your logo, customize the wording, and lots more!
Simply go to 'Manage Thermometers', and click to edit your Thermometer. Our guide to Creating landing pages will take you through the options…and if you'd like some inspiration, take a look at our top tips for beautiful landing pages.
We'd also recommend enabling the Email Capture tool on the landing page setup tab when using a Mac Mail Thermometer: