Warning: This user guide is for our legacy user interface.
New user interface guide here.
What is a Landing Page?
When a recipient clicks or taps an icon, their response is recorded within your account and they're shown a brandable, customizable 'landing page' in their browser. (you can check out some cool landing page designs for inspiration here.)
The page acknowledges their response and allows them to leave a comment (if you wish).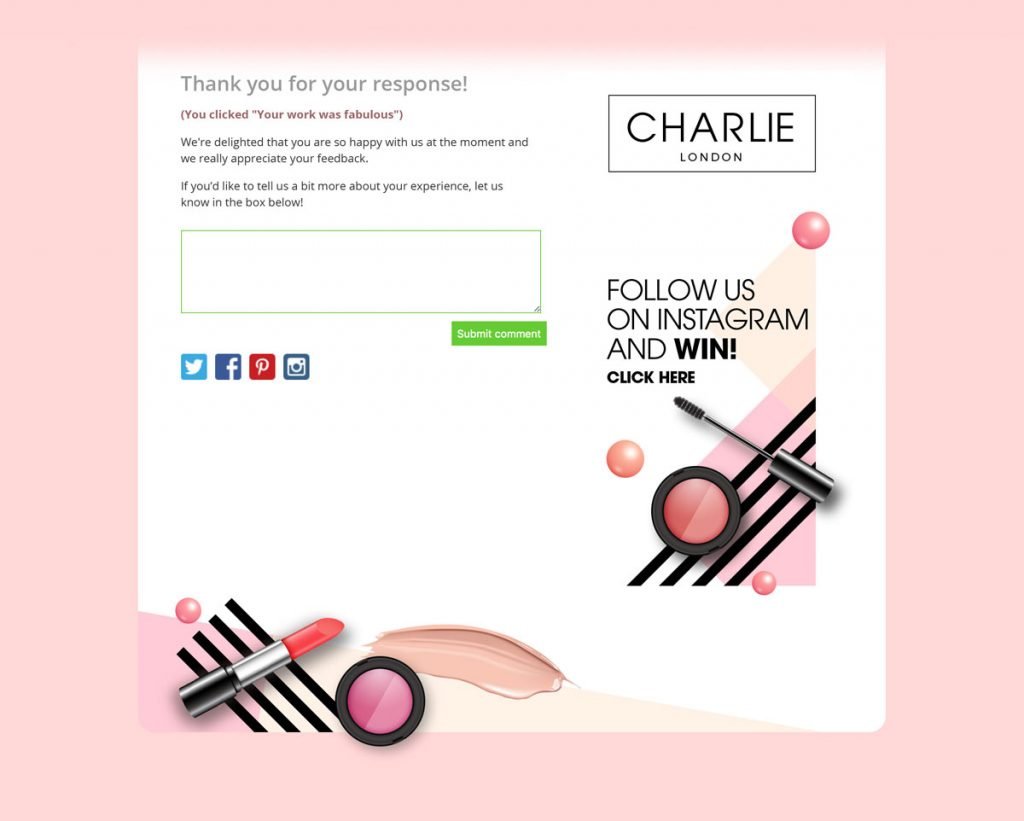 There are 4 landing pages per Thermometer (one for each possible rating.)
Each landing page can be previewed using the buttons at the top of your landing page set-up tab (this does not register as a response):