Warning: This user guide is for our legacy user interface.
An Outlook or Gmail signature Thermometer is a set of 1-click feedback icons, inserted into the signature file of your email client – such as Outlook / Gmail or your mobile device.
Outlook and Gmail Thermometers are part of our Embedded Thermometers suite.
Here's an example Signature Thermometer: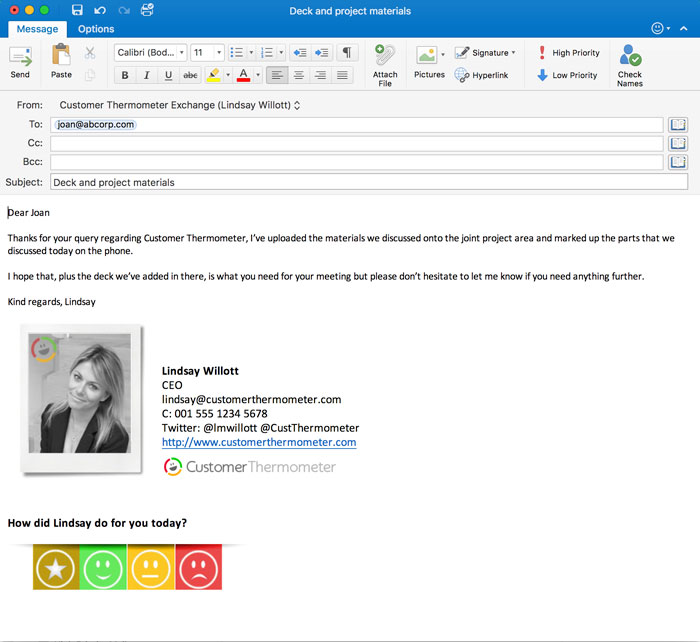 We call these 1-click icons a Thermometer.
Icons are fully customizable – you can even create your own. Here's another example:
Recipients click one response to let you know how they feel. They are then taken to a landing page to acknowledge their response and leave a comment if you wish.
it's low impact on them and great insight for you.
We report your results for you and lets you interrogate the data in a number of ways.