You can create a single Email Thermometer template or as many as you wish for different scenarios. For example, create a "pulse" template, to be sent to key customers each month or a template for surveying a specific event.
Let's get started!
Click Manage Thermometers, ensuring the Email Thermometers tab is selected, then "Add new Thermometer".
You can also edit an existing Thermometer, by clicking the edit button next to the Thermometer.
Choose your template
We have four templates for you to choose from:

Name your Thermometer
Give your Thermometer a unique name to refer to – this is for internal use only.
What question would you like to ask?
This question will appear in the main title bar of the email template. This is not the subject line of the email – that's set below.
You can click here for some question inspo 👍

Enable Net Promoter Score reporting?
This will appear if you've enabled NPS (and are on Jumper plan or above). If enabled for a specific Thermometer, you will be able to view NPS reporting for any associated Blasts, in your reporting section.


What do you want the subject line of the email to be?
Don't make your subject line 'tricksy'. Don't make it spammy. Be clear.
There's guidance on getting better response rates, by having good subject lines here.


Would you like to add a salutation?
This will appear before the first name (when present) at the start of your email template:
Enter your email body text
This is your explanatory text. Make it specific – be clear on why you want people to provide a rating.
We support all character sets and right to left languages such as Arabic.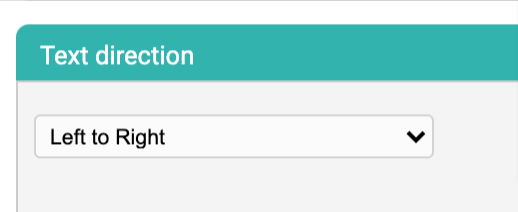 Use the toolbar to add style to words as required.
Whilst there is a hyperlink button available on the editor, we'd recommend there are no hyperlinked words in the body copy. Keep the focus on the rating buttons.


Select your icon set
Click on an icon set to include them within your template. Alternatively, you can upload your own.
Name your temperature ratings
You can add text to display next to your icons to describe what each represents.
Note the "characters left" recommendation. Whilst you don't have to follow it – keep your text simple.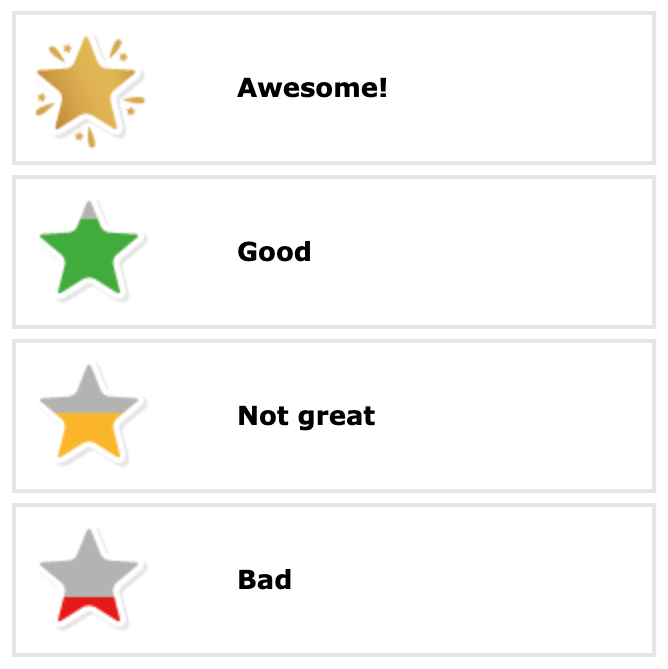 Upload a logo to appear in your Email Thermometer
Choose a logo. Note it will be uploaded when you next save the page – using the button at the top or bottom of the page. Experiment to make sure it looks right within the template.
We suggest it's around 300px wide x 90px tall. JPG, GIF and PNG files only.

Choose a colour for the title bar
Use the colour picker OR if you have a corporate HEX code, paste it into the box. Ensure there's a '#' before the number. You'll see the colour immediately appear.
The question text in the title bar box will switch from light to dark, depending on colour.

Who will this Email Thermometer come from, when sent?
This will set the FROM address – the name and email address your recipients will see in their inbox.
It's important to enter a real name and email address. This will help with both trust and deliverability.

Email Thermometer reply-to address
Enter a real email address, which is monitored regularly.
Recipients may click "reply" to the email. If they do, their emails will go to this address.

Email alert notifications
Choose to be notified when a recipient leaves a response or comment. Details here.

Previewing your Email Thermometer
At any point, you can click the preview button (top or bottom of the screen) to see how your creation is looking. Note that when you click preview, your template will be saved too.
Your template will pop up in a preview box. Make as many edits as you wish before sending.
If you've used Custom fields, they will be displayed with "%%" and will only be merged on sending.

Sending a test
Once you are happy with your preview – you can send the registered account holder a test by clicking the orange envelope button. Please note where your test emails will be sent to:

You can preview Landing pages via the Landing pages tab.
That's your next step – to set up the Landing pages your recipients will see after clicking a response.